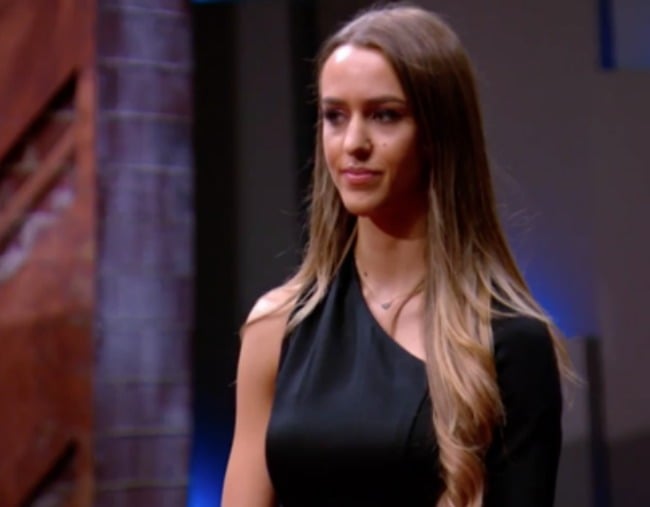 Like the foundation of so many innovative and ingenious businesses, 23-year-old Iris Smit's big idea came from a daily task that just was too complicated.
Surely there was an easier way?
"I'm hoping that my product will take the stress out of every woman's morning routine and get them out the door three or four times quicker than they normally would," the 23-year-old interior architecture graduate told Shark Tank on Tuesday night.
"Winged eyeliner is probably one of the hottest makeup trends of all time, but for many reasons it's also one of the most hated for how difficult and time-consuming it can be to master," Iris said.
She told the entrepreneurs she had worn winged eyeliner since about the age of 16.
"I was known for my winged eyeliner look — everyone knew me as the cat lady. Every single morning it was the same old story, battling it out in the bathroom trying to get my wings to at least look like sisters let alone twins.
"It got to the point where I thought, surely there's an easier solution? At the time I was actually studying interior architecture. Having that design background, I thought, well how about I come up with my own design solution?"