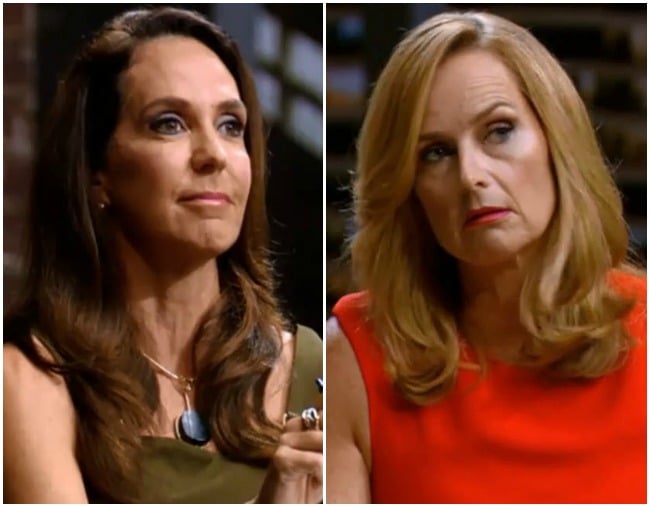 When you're asking someone for hundreds of thousands of dollars, the last thing you want to do is address them by the wrong name.
And that's exactly what happened on last night's Shark Tank episode.
The business partners behind KidsCo, Laynton Allan and Adrian Rokman, were seeking a $375,000 investment for a 15 per cent stake in their workplace school holiday program which delivers learning activities for primary school-aged children in fitness, science and arts to the office.
Considering all five Shark Tank judges are working parents, it was clear they were impressed from the get-go.
"You operate a holiday program from my co-working space in Brisbane, River City Labs, and my daughter Libby enjoys the living daylights out of you. Awesome value and I love the service," said Shark Steve Baxter, giving the business his tick of approval.
However, their business evaluation figures proved to be an issue.
Laynton and Adrian estimated a $2.5 million evaluation based on a projection of $2 million in revenue for their second year of operation. Stating that KidsCo had made $600,000 in revenue in their first six months of operation with a further $450,000 secured from businesses until 2020, the numbers didn't add up.