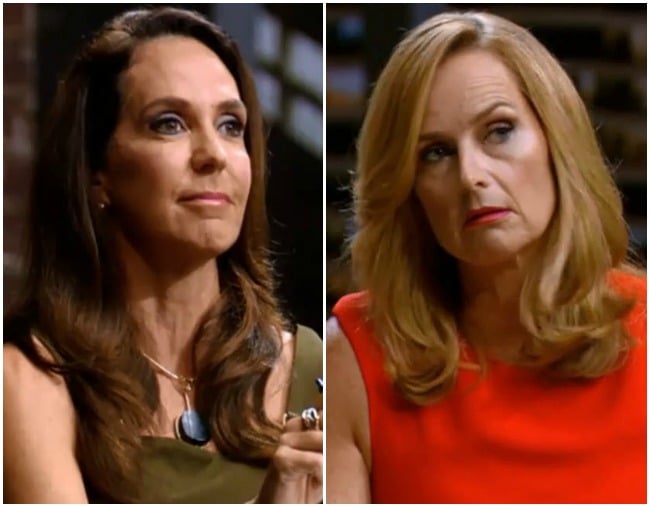 When you're asking someone for hundreds of thousands of dollars, the last thing you want to do is address them by the wrong name.
And that's exactly what happened on last night's Shark Tank episode.
The business partners behind KidsCo, Laynton Allan and Adrian Rokman, were seeking a $375,000 investment for a 15 per cent stake in their workplace school holiday program which delivers learning activities for primary school-aged children in fitness, science and arts to the office.
Considering all five Shark Tank judges are working parents, it was clear they were impressed from the get-go.
"You operate a holiday program from my co-working space in Brisbane, River City Labs, and my daughter Libby enjoys the living daylights out of you. Awesome value and I love the service," said Shark Steve Baxter, giving the business his tick of approval.
However, their business evaluation figures proved to be an issue.
Laynton and Adrian estimated a $2.5 million evaluation based on a projection of $2 million in revenue for their second year of operation. Stating that KidsCo had made $600,000 in revenue in their first six months of operation with a further $450,000 secured from businesses until 2020, the numbers didn't add up.
Expressing her concern, Janine Allis wasn't convinced.
"There's a lot to like about you guys. I think your energy is infectious and you've come across a concept and business idea that's well needed in the workplace," said Janine.
"But it's an evaluation I can't get my head around. And you're valuing it as if you've got the income. I'm out."
And it's in his reply that Laynton committed the biggest no-no.
"Thanks Naomi, thanks for the feedback," he said.
Correcting him, "Janine," she responded.
"That's Janine," added the real Naomi Simson.
"She wears red," joked Janine, while her fellow judges laughed.
You can watch the very cringe-inducing moment in the video below.
Meanwhile, Laynton was (understandably) speechless.
"That's what you call shooting yourself in the foot," he said.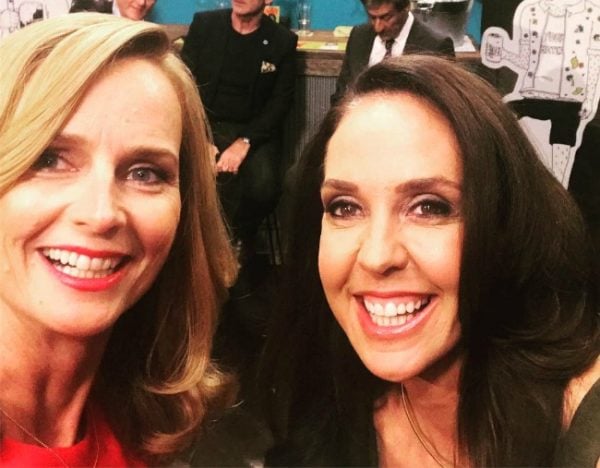 Thankfully, despite the blunder, Dr Glen Richards was still keen to invest... with a few changes.
"I love what you're doing because it's so important to get employee engagement. So, I'm gonna make you an offer. $375,000," he said.
"We need to be equal so $375,000 for 33.333 per cent."
After a bit of deliberation from both sides they landed on a deal they both agreed on, settling for a $300,000 investment for a 25 per cent stake. The boys even threw in two free programs for Glen's current corporate businesses.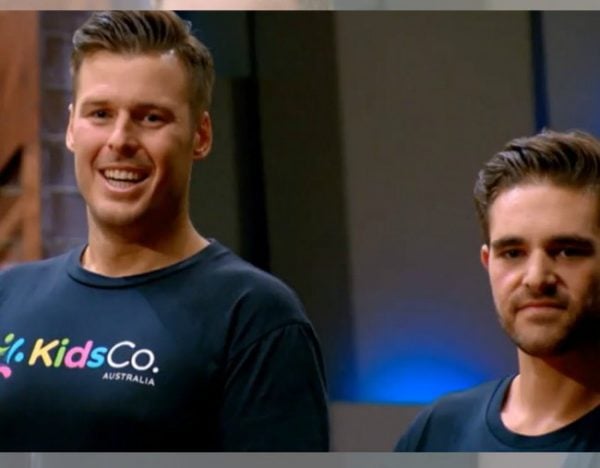 However, now that the episode has aired, it looks like all has been forgiven between the contestants and the Boost Juice founder.
"I am thrilled that Glen has put a deal to them, they did a great job," wrote Janine on her blog.
"And they are forgiven for the name mix up."
Phew.