Just when you think your oldest pair of leggings are destined to be covered in fake tan stains forever, an inventive woman with an eye for business comes along and solves the world's greatest problem.
Okay, perhaps not the world's greatest problem, but still, the struggle of spray tan attire is real.
Enter 24-year-old Jade Castle, the Brisbane-based business owner of Kaf.tanned (100 pun points, right there), a clothing line designed solely for ladies who love to tan but hate to ruin clothes.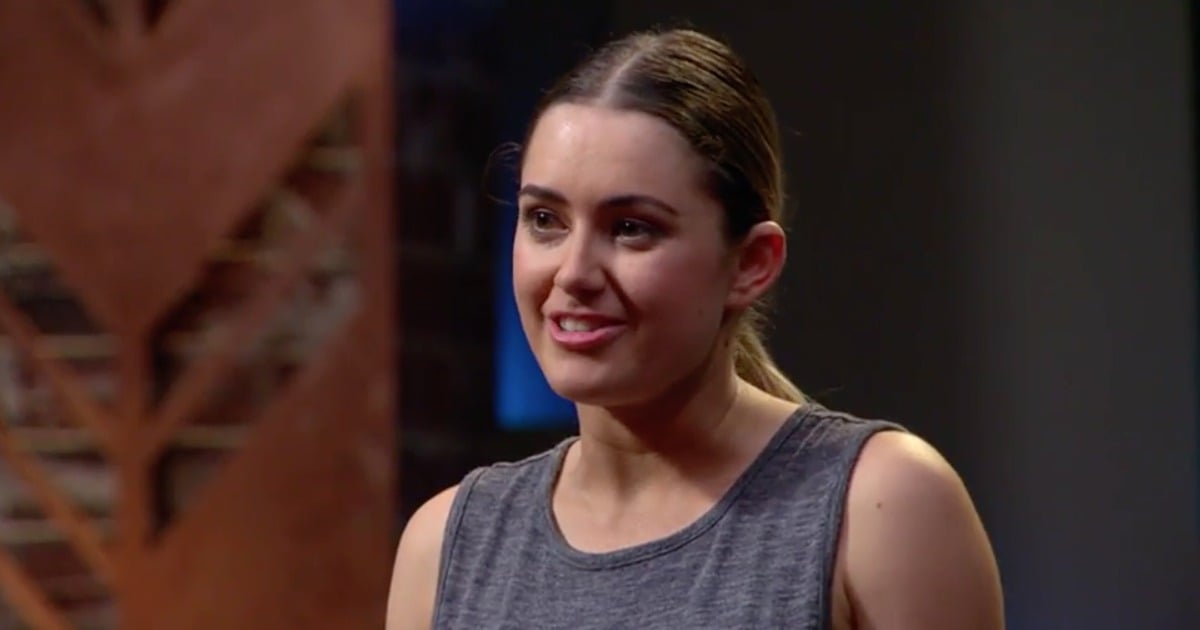 "It all began when I was quite young; my lovely mum introduced me to spray tanning," Castle said on Tuesday night's episode of Shark Tank, where she was seeking a $150,000 investment in return for 10 per cent of the business.
"It fast became my first ever job, building up a clientele of 20 to 30 tans a week. And there it was; my clients were turning up in leggings, jeans, tight clothes or just daggy clothes. It was then that I came up with the idea to design a fashionable, functional garment to wear to ensure a flawless tan to develop."
Listen: Holly Wainwright talks to Shark Tank's Janine Allis about motherhood and making millions from smoothies. Post continues... 
Cue Castle's line of kaftans and onesies - the perfectly ventilated and loose fitting solution to the post-tan body that will get you from the salon to home without ruining any of your beloved clothes that have, you know, actual day-to-day purposes. (Although having said, I would legitimately wear the onesies in my day-to-day life, tan or no tan.)
Impressing the sharks with her acumen, Castle shared that stocks the line in over 30 Australian businesses already and also operates via an online store, selling the garments for between $30 to $60 a pop, something that made tech investor Steve Baxter make a business offer of $50,000 for a 25 per cent stake in the business and a $100,000 loan if and when it was needed.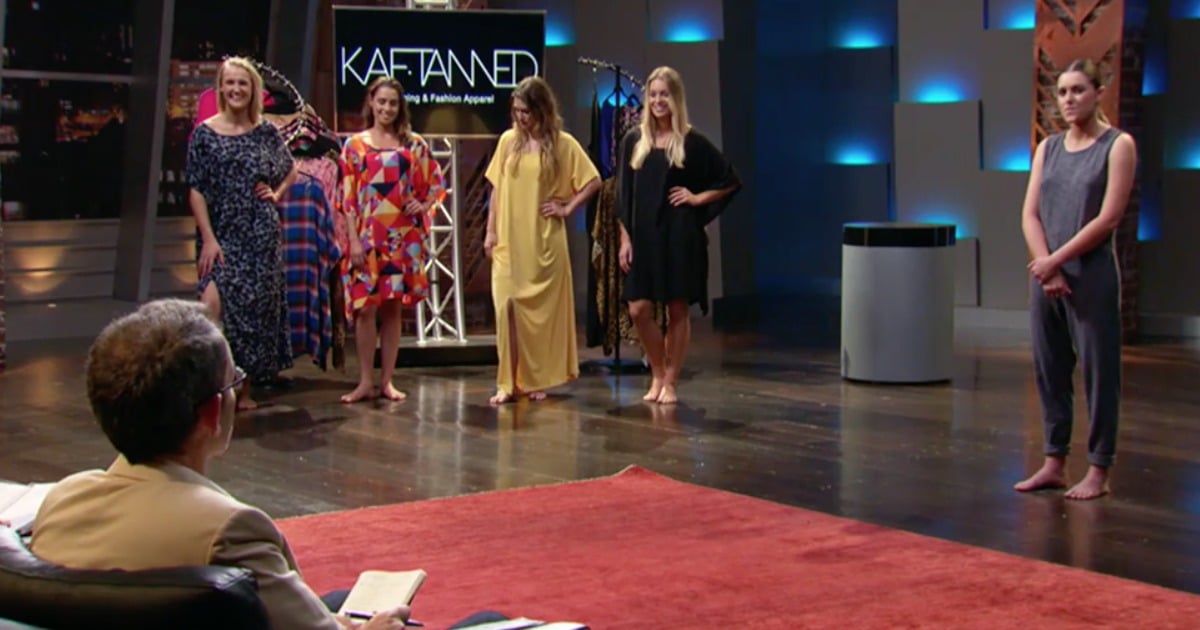 "I'm just a kaftan man," Baxter said jokingly before shaking on the deal with his new partner.
So yes, it may be the depth of a freezing cold, long winter. And yes, our natural-born skin may have turned so pale it's now closer translucent than its ever been. And no, we're not among the many Aussies currently enjoying a European summer and Instagramming our way around sun-drenched ancient ruins, but far out, for now, at least, a good old spray tan will have to do.
Shark Tank airs Tuesdays at 8.45pm on TEN.