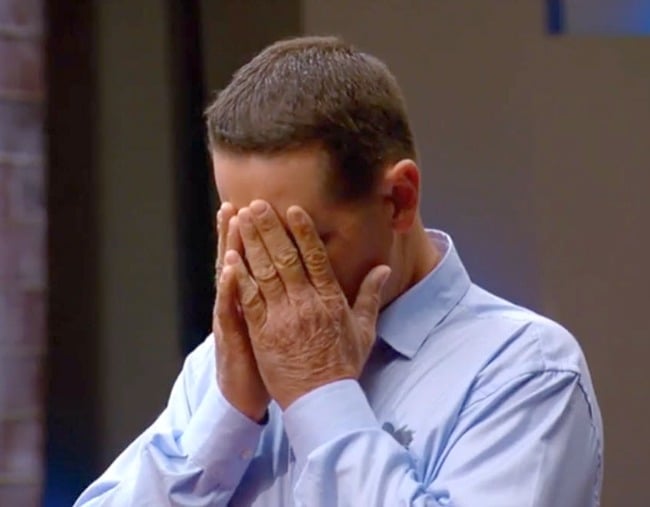 Retired bull-rider and third-generation Gippsland dairy farmer Peter Boulton was on Tuesday night a man on a mission.
Literally riding in to meet with the Shark Tank investors, Peter was seeking a $200,000 investment for 20 per cent of his business Rat Barrow which he describes as the "world's first ride-on articulated tipping barrow."
"Who wants to get behind my helpful little rodent here," he asked the panel of Steve Baxter, Janine Allis, Andrew Banks, Naomi Simson and Glen Richards – and it was clear that they took an immediate liking to the 40-year-old farmer.
Watch a snippet of Peter on Shark Tank here:
However, during his appearance, Peter was triggered by the memories of the 2016 dairy price cuts which greatly affected his family's livelihood.
Running the judges through the financial breakdown of Rat Barrow, Peter said that by the end of the financial year in 2016 and three years into his business, Rat Barrow had just turned a profit of $38,000.
"Things were looking good but the dairy industry collapsed around our ears… We had a 35 per cent drop in price overnight and were asked to pay back $150,000," he said before breaking down in tears.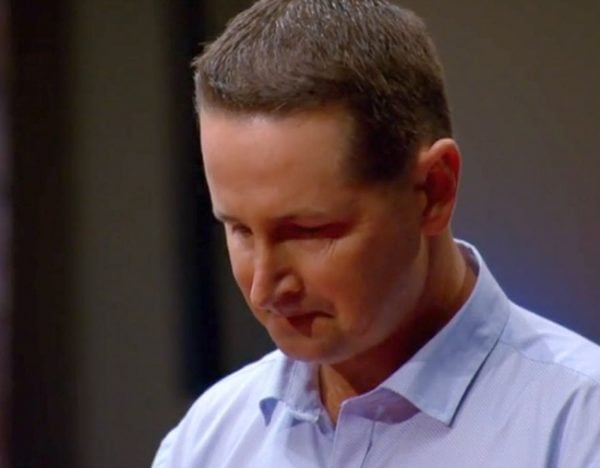 What Peter was referencing was a difficult time for many Australian dairy farmers.
In May 2016, dairy processors like Murray Goulburn and Fonterra (who look after brands like Wesfarmers, Mainland Cheeses and Devondale) announced they would be drastically lowering the amount they paid Aussie farmers for their milk solids from $6-$5.60 per kilogram to just $4.75-$5 a kilogram. They were also back-dating this to the beginning of the 2015-16 financial year, meaning that farmers now owed these milk companies for the over payment of their milk products.
The Australian reported that the average debt farmers had suddenly amassed was about $120,000 - with bigger dairy farmers that produced larger quantities of milks solids accumulating a greater debt.
"[It was] a tough time," said Peter, regaining his composure.
"We didn't know how long it was going to last or how bad it was going to get.
"So the decision was made to put Rat Barrow on ice. We laid off the permanent staff on our farm and I got back into dairy."
By the end of 2017 the dairy industry had begun to recover, and so did Peter and his family.
Standing in front of the judges, Peter didn't get his $200,000 investment however his goal of licensing his product to a large-scale manufacturer wasn't lost.
Janine and Naomi both offered to mentor him in Victoria and Sydney respectively and Andrew said that he'd make a "half a dozen calls to the States".
"Who wouldn't want to talk to him, he's a lovely, personable bloke with a great story," said Steve.
Peter said despite walking away without a deal, he was pleased.
"I know they didn't do the deal but I'm feeling good. They gave me a lot of good feedback and they do love the product," Peter said.