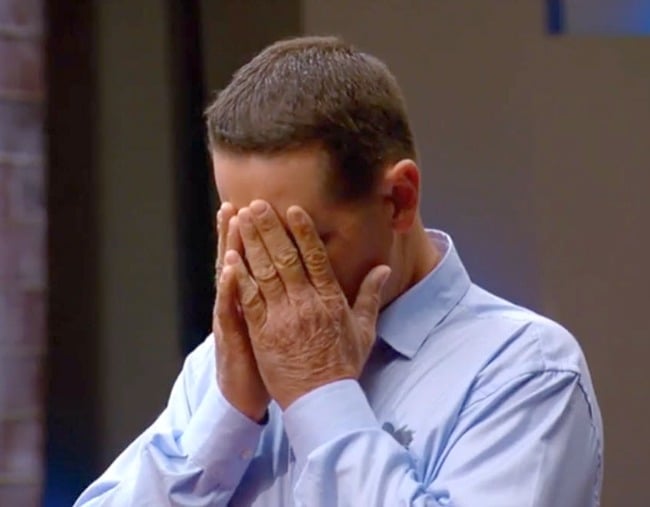 Retired bull-rider and third-generation Gippsland dairy farmer Peter Boulton was on Tuesday night a man on a mission.
Literally riding in to meet with the Shark Tank investors, Peter was seeking a $200,000 investment for 20 per cent of his business Rat Barrow which he describes as the "world's first ride-on articulated tipping barrow."
"Who wants to get behind my helpful little rodent here," he asked the panel of Steve Baxter, Janine Allis, Andrew Banks, Naomi Simson and Glen Richards – and it was clear that they took an immediate liking to the 40-year-old farmer.
Watch a snippet of Peter on Shark Tank here:
However, during his appearance, Peter was triggered by the memories of the 2016 dairy price cuts which greatly affected his family's livelihood.
Running the judges through the financial breakdown of Rat Barrow, Peter said that by the end of the financial year in 2016 and three years into his business, Rat Barrow had just turned a profit of $38,000.
"Things were looking good but the dairy industry collapsed around our ears… We had a 35 per cent drop in price overnight and were asked to pay back $150,000," he said before breaking down in tears.