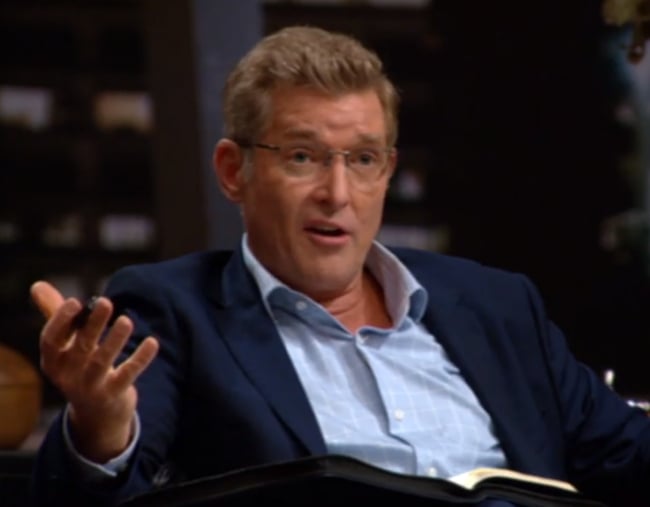 A couple and their product have been slammed on Shark Tank after the sharks failed to see how an all-natural cold and flu medication could be worth a $1.5 million investment.
Husband and wife team Nicole and Steve Jones were confident when they walked in to meet the sharks on Tuesday night's episode.
"Flu Away 48 is a 100 per cent all-natural medication that has been clinically proven to eliminate the symptoms of the cold and flu within 48 hours or your money back," Nicole explained.
After clarifying that their product was essentially meant to "cure" the common cold using ingredients including garlic, echinacea and vitamin C, the sharks began questioning the couple's request for a $1.5 million investment for a 20 per cent stake, valuing their business at $7.5 million.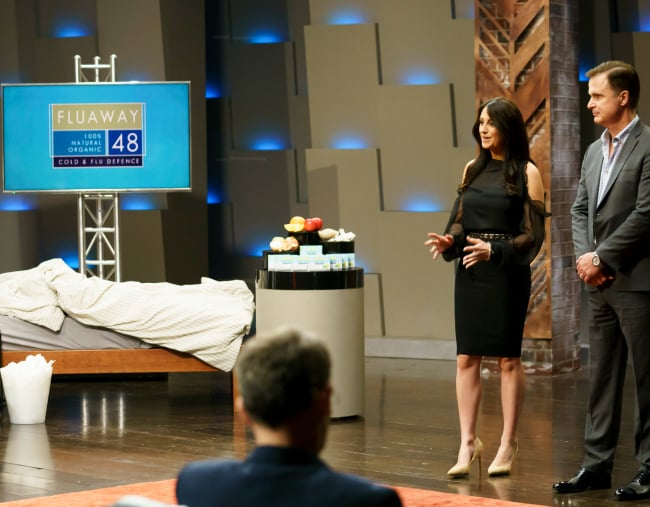 There were a few raised eyebrows, but everything was seemingly going fine - until shark Dr Glen Richards enquired about the science.
"How do you think this works in the body? What exactly does it do to your immune system," the veterinary surgeon and entrepreneur asked.
It was a "good question" that the couple couldn't answer, turning Glen off on the spot.
"I really hope that's real," he said, when later making his final rejection. "There are so many people flushing serious money down a toilet. And I am concerned you're asking me to hoodwink the Australian public.
"The most that this is gonna do, super refined garlic will scare off a whole bunch of vampires and zombies, and this shark, so I'm out."
However, the other sharks were more interested in how exactly the couple arrived at their "$90 million in sales" projection and what it was they were buying.