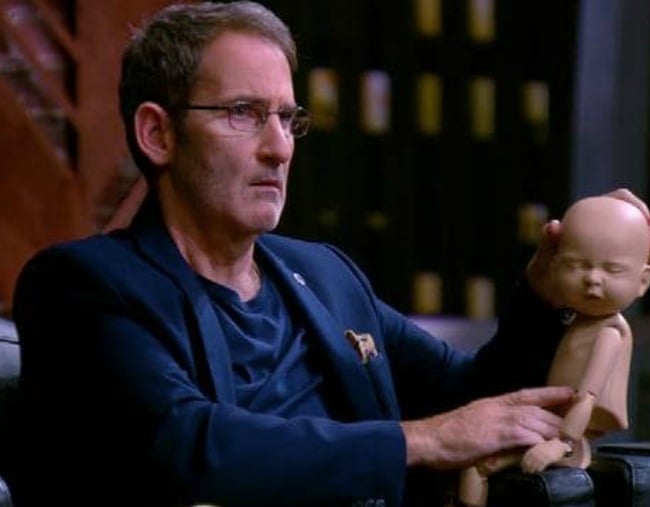 Things became pretty intense during Tuesday night's episode of Shark Tank.
So intense that one Shark stormed out mid-show.
The reason? Some creepy lil' dolls.
You see, photographers Sandra and Brendon Moffatt have created a lifelike newborn baby mannequin called Stand in Baby.
They came onto the show seeking $200,000 from the Shark Tank judges for a 20 per cent stake in their business. The product was originally designed to help photographers pose newborn babies during shoots.
"There are heaps of mannequins available, but surprisingly, there were none that required you to support the head, or allowed you to practice realistic handling and positioning of a newborn," Sandra explained on the show.
"When you're taking a photo of a baby, you need to take several photos. That means you have to move them. We had to learn to move and reposition babies to get the optimal amount of photos we could."
The creepy doll that made a Shark Tank judge storm out mid-show.
The couple then explained they wanted to expand the business into the medical industry and sell the babies to hospitals and universities to be used in their antenatal training.
At first glance the Sharks were skeptical because, well, creepy lil' baby doll thingies. But after the Moffats made their pitch the Sharks came-a-swarming.