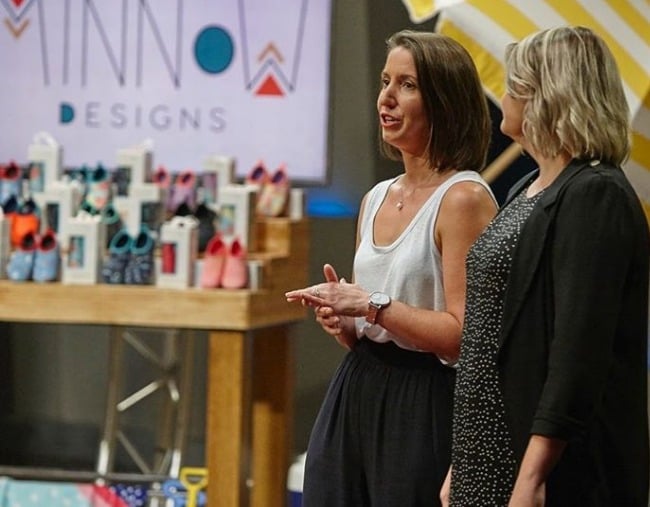 On Tuesday night's episode of Shark Tank, the judges stumbled upon on a rare gem.
A pair of Australian shoes that are so quirky, yet practical, the US just can't get enough of them.
The shoes in question are called Minnow Designs and they're protective beach shoes for kids.
The idea for the shoes came to founders Lorraine Cherry-Nguyen and Stacey Fisher after they noticed their own kids struggling to explore the beach in bare feet.
Lorraine Cherry-Nguyen and Stacey Fisher present their business to the Shark Tank judges…

"Like most Australians we love spending time at the beach," Lorraine explained. "And on one of these days, four years ago, we came across a bit of a problem."
"Our young toddlers just wanted to go exploring but the sand was really, really hot and there were lots of broken shells."
"We thought we would be able to find some shoes, in toddler sizes, but we couldn't," added Stacey.