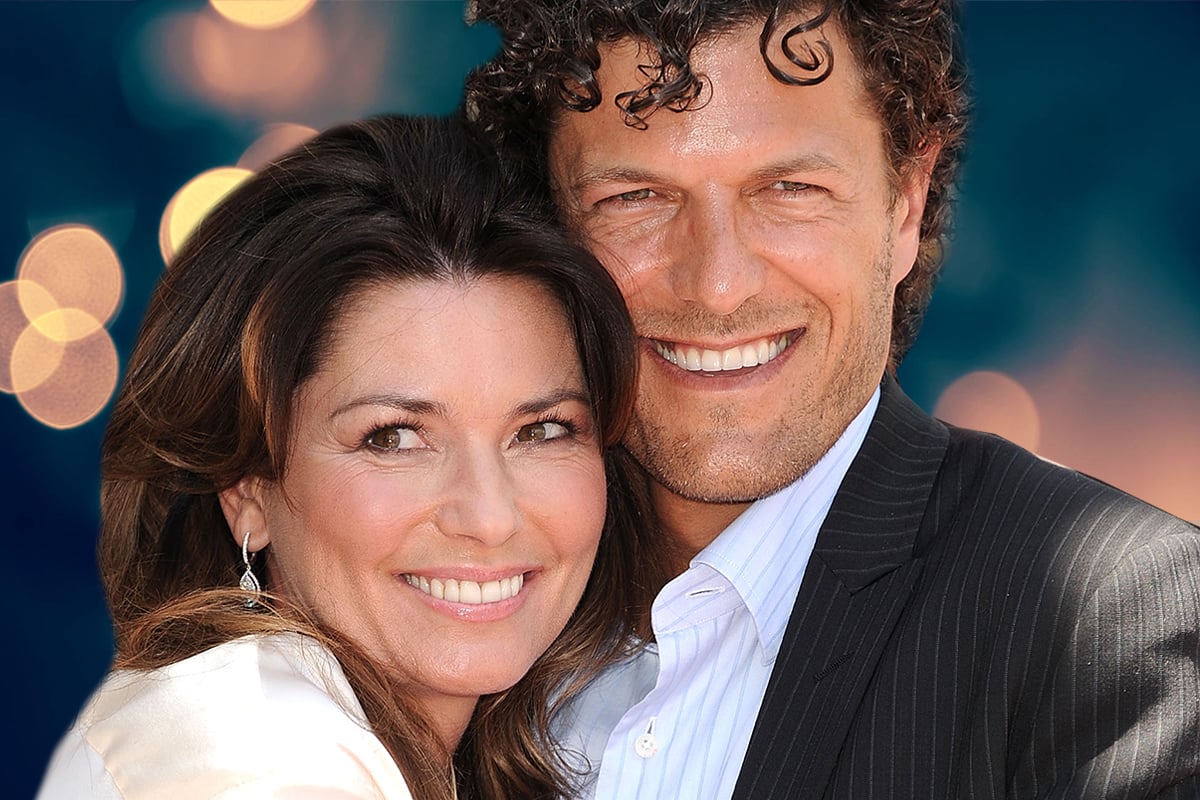 When Shania Twain discovered her best friend and husband were having an affair, she was so traumatised her voice "shut down" and she became convinced she would never sing again.
For anyone who has sung along to Man I Feel Like A Woman and That Don't Impress Me Much (so, precisely everyone) that would've been a travesty.
Thankfully for us all, the now 53-year-old soon picked herself up. She found love again with Swiss-born Frédéric Thiébaud – who just so happened to be the ex-husband of her former best friend.
Did Lady Gaga and Bradley Cooper's chemistry lead to another example of The Twain Effect? Post continues below video.
It was like a real-life wife-swap situation, but here at Mamamia we are dubbing this The Twain Effect, because look – there's a real phenomenon here.
Bear with us, this is hard to explain: The Twain Effect is when a person who has been cheated on bonds with the ex-partner of the person their ex cheated on them with.
If that was one of the most confusing sentences you've ever read in your life, more simply, it's when the two cheatees in a situation become friends (or… more) after bonding over their shared trauma.
They can both get it off their chest to a person who understands exactly what they're going through. If this support leads to a friendship or a relationship, you can look back at a shitty time and know something good came from it.
A few T&Cs:
The cheatees may not have known each other prior to The Twain Effect, but were brought together by their respective relationship breakdowns
An affair may not have taken place (or be… obvious), but the trauma could also come from partner's moving on very swiftly after a breakup
The Twain Effect has not yet been peer-reviewed
This writer knows of a woman, let's call her Lucy*, who discovered her long-time partner was having an affair with his best friends partner and after the dust settled, she and her ex's ex friend turned to each other for support.