1. Shane Warne shuts down a long-running Bachelor rumour.
We can all breathe a deep sigh of relief, because former Aussie cricketer and professional "lad", Shane Warne has confirmed he in fact will not be the next Bachelor.
Thank God.
After New Idea reported the love rat former I'm A Celebrity Get Me Outta Here contestant would be handing out roses on Network Ten in 2018, the 48-year-old used Twitter to let everyone that, no, he doesn't need a reality TV shows help to get a lady friend.
Once AGAIN "No Idea" has completely made up a story about me being the new bachelor ! This is hurtful to me & my children as it's total lies

— Shane Warne (@ShaneWarne) 29 October 2017
Ps I have not had one conversation with anyone about this. How can they continue to print lies about me, make up stories & get away with it?

— Shane Warne (@ShaneWarne) 29 October 2017
Well, that settles that then.
2. Gwyneth Paltrow's Halloween costume definitely spoiled the end of a classic movie.
SPOILER ALERT.
OK now that's out the way, let's get into how Gwyneth Paltrow's Halloween costume 100 per cent spoiled the end of her 1995 thriller, Seven.
The part-time actress, full-time Goop master reprised her role, Tracy on the weekend for Halloween, sharing her creative costume idea on Instagram.
Only problem - it gives away her character's fate.
So, sorry if you were planning to watch Seven anytime soon. But hey, at least you've saved yourself two hours to dedicate to more TV viewing. Win.
3. Selena Gomez and Justin Bieber are hanging out and no one is coping.
Guys, Selena Gomez and Justin Bieber are hanging out again. This is all the proof we need that ex's can be still be friends. Kind of.
The former couple have been seen out and about doing various activities for a third time with mutual friends, TMZ reports.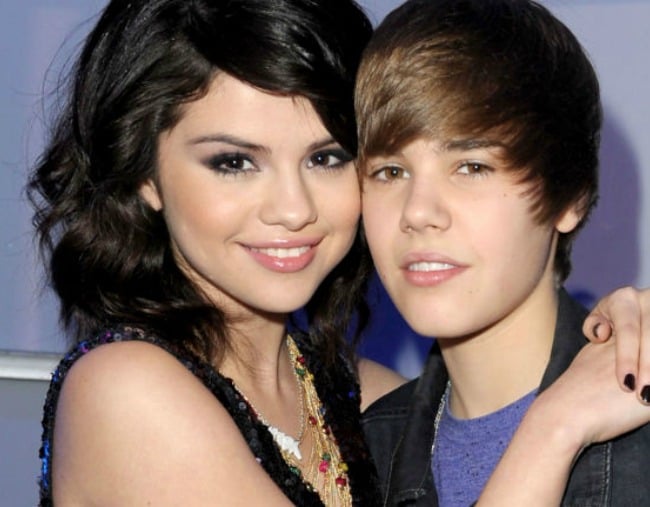 But we should note Gomez' current boyfriend, The Weeknd was not one of them...
... apparently he's cool with it though... coz they're ~just~ friends...
As to why they've suddenly reconnected, apparently Bieber got in touch with Gomez after her recent kidney transplant to check she was OK. Bless.
4. Emilia Clarke has a new dating rule and we don't believe it for a second.
Ever since her break out role in Game of Thrones, Emilia Clarke has been in rumoured (AKA 100 per cent real) relationships with a number of beautiful celebrity men, including James Franco, Seth McFarlane, and Jared Leto. But speaking to Elle recently, Clarke said she's now introduced a dating rule.
"NMA. No More Actors," she said. "And yet it's almost the only bloody choice; they're practically the only people I know!"
While this is... fine, we have no idea how you could work in Hollywood and not fall in love with all the very famous, very attractive men around you.
She told Elle that the rumours about her having a relationship with her Game of Thrones co-star Kit Harrington "literally make me want to cry, it's so far from the truth," but SURELY there are other beautiful actors she could date???
We give her six months, and then we want a saucy celebrity romance, please.
Aand you know what - let's kill the this is us marriage
5. This Is Us star Justin Hartley just got married.
This is it for This is Us star Justin Hartley after he married his girlfriend of four years Chrishell Stause on Saturday.
The new Mrs Hartley spoke exclusively to PEOPLE saying "They don't make them any better than Justin, and I could not be more thrilled to officially be Mrs. Hartley!".
This is love! ???? #ThisIsUs star Justin Hartley and Chrishell Stause are married https://t.co/itr0jHsUMC pic.twitter.com/EyE6llaAEi

— People (@people) October 29, 2017
Hartley met the Kentucky native on the set of The Young and the Restless, and proposed after nearly three years of dating, confiding in ET he just "couldn't wait to say, 'I do.'"
If eyewitnesses are correct, Hartley drew on the emotion he portrays in his This Is Us character, Kevin, when delivering their personally written vows, which were exchanged in an intimate ceremony with many of his co-stars in attendance.