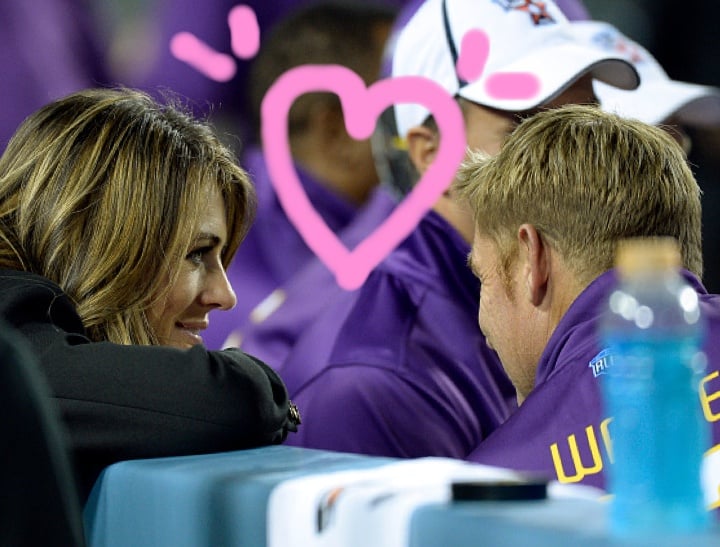 Friendly exes, or, you know, REUNITED?
There are many things we would like to do to our exes — such as burning their houses down, or avoiding them at all costs — but Shane and Liz have risen above any breakup animosity to take the title of Friendliest Exes Ever.
So friendly, in fact, the world is distracting themselves from the horror of the weekend's news by wondering if the uber-tanned twosome might be… ya know, back on.
Shane was like,
And then Liz was like,
And we were all like.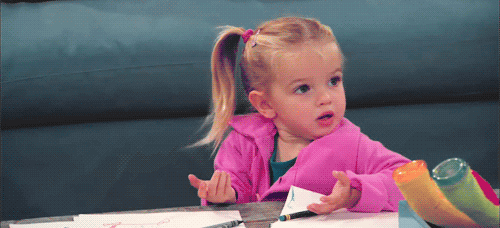 Shane and Liz dated for three years and were engaged briefly before splitting in late 2013. Since then, they have been spotted together several times, with a hefty dose of Twitter flirting playing out before yesterday's game.
Liz promoted the US charity match to her 500,000 odd Twitter followers, following up with a sassy wink in Warnie's direction — "Trying to catch the game in L.A. on Nov 14th," she teased, "Can't wait to see you and all the players again."
Warnie could barely contain his excitement:
Seriously, do these people not know how to send a text message?
(Not that we're complaining. Watching this rekindle play out in real time via love letters of 140 characters or less is really perking up our Monday morning.)
No doubt there will be a lot of denying from both camps that their American tryst was little more than a friendly game of cricket, so we'll just leave this here and let you decide, mmk?
YUP.
We will let you decide.
… Watch this space.