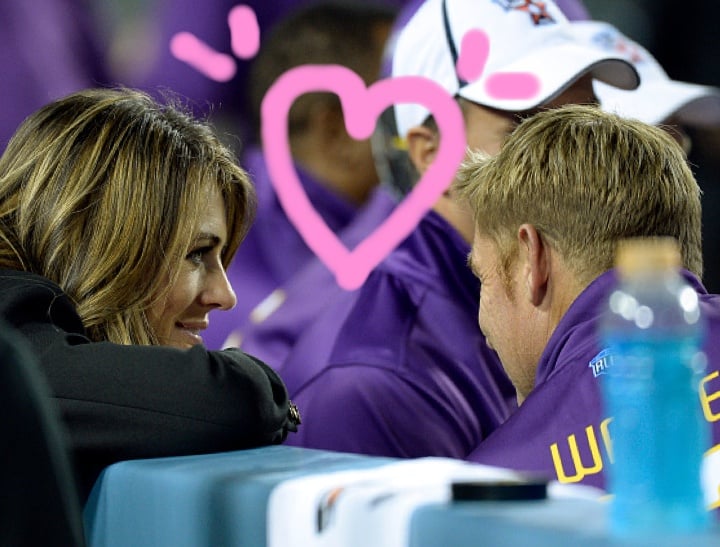 Friendly exes, or, you know, REUNITED?
There are many things we would like to do to our exes — such as burning their houses down, or avoiding them at all costs — but Shane and Liz have risen above any breakup animosity to take the title of Friendliest Exes Ever.
So friendly, in fact, the world is distracting themselves from the horror of the weekend's news by wondering if the uber-tanned twosome might be… ya know, back on.
Shane was like,
And then Liz was like,
And we were all like.