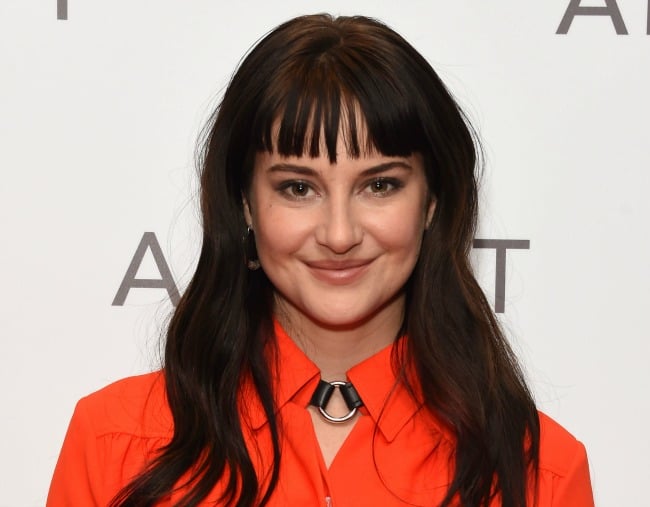 Shailene Woodley went to drastic lengths to prepare for her new movie Adrift, enduring intense starvation.
The new film follows the real-life story of couple Tami Oldham Ashcraft and Richard Sharp, who became lost at sea for 41 days while sailing in 1983.
To mimic her character's life adrift at sea, Shailene skipped dinner and survived on just 350 calories a day, which is 1,464 kilojoules. The recommended kilojoule intake for an adult is 8,700.
Speaking with The Times, the 26-year-old actress described the diet as "f*cking miserable".
"For the last two weeks, I had a can of salmon, some steamed broccoli and two egg yolks every day," Shailene explained.
You can watch the trailer for Adrift here:
The diet wasn't an easy feat for Shailene, who said she struggled to sleep because she was so hungry.
"I would have a glass of wine to basically pass the f*ck out," she admitted.
The Big Little Lies actress also learned how to sail for the film – the film was shot on the open ocean, with many of the cast and crew battling seasickness throughout filming.
Speaking with The New Paper last month, Shailene added that having her co-star, Sam Claflin who plays Richard Sharp, with her along the way made battling seasickness and the intense diet a lot easier.
"I don't know that I could do it without Sam. We both really were there for one another in our moments of extreme exhaustion and hunger," she said.
In 1983, 23-year-old Tami Oldham Ashcraft and her fiance Richard Sharp were caught in a category four hurricane while sailing from Tahiti to San Diego.
Tami was knocked unconscious. When she woke up, her fiance was gone and their yacht was very badly damaged.
In her memoir Red Sky In Mouring, Tami wrote about how she survived on canned fruit salad, peanut butter and sardines for the 41 days she spent adrift until she was picked up by a Japanese research vessel near Hawaii.
Adrift is showing in Australian cinemas now.