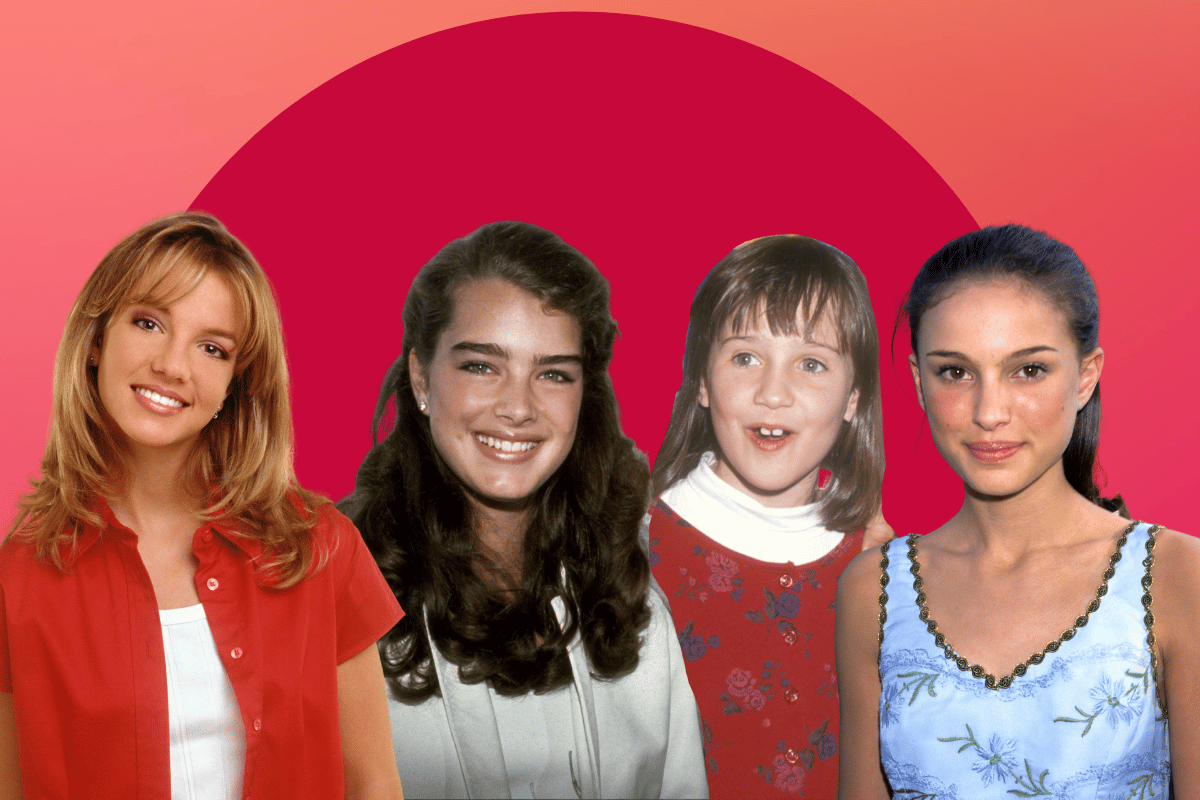 This article deals with the topic of sexual harassment and could be triggering for some readers.
Growing up in the spotlight can not only cost young actors their freedom and privacy: but especially for young female stars, it can leave them vulnerable to the male gaze. And with this, often comes the potential to be sexualised at a very young age.
Only in recent years have we as a society started to look back on certain pop culture moments in history that have definitely not aged well. 
Watch: Demi Lovato and Drew Barrymore get honest about the difficulties of growing up as child stars. Post continues below.
Just this week, both Britney Spears and Brooke Shields have called out two veteran journalists for contributing to the sexualisation and inappropriate obsession that plagued them as child stars.
With this in mind, we thought it important to unpack the phenomenon and remind ourselves that although the media has so much to answer for in instances like these: they were ultimately feeding the public's insatiable appetite for child stars growing up at an unnatural rate. 
Mara Wilson.
Mara Wilson rose to prominence as a child star in films such as Mrs Doubtfire, Matilda and Miracle on 34th Street.
But with this level of fame also came a level of inappropriate public attention that left Mara traumatised. 
The actress this year spoke on her experience in the spotlight as a child, saying she was "photoshopped into child pornography" before the age of 12.
Image: Getty.