I was stocking drinks on the bottom shelf of the beer fridge last night when I heard him: "You look so good on your knees, sweetheart".
These crude, uncomfortable comments are part of my every day life.
I first started working in hospitality at just 14 years old. I was young and eager to earn some quick cash, even if it meant scrubbing some dishes along the way.
But when I first started, I knew nothing about the reality of what it's truly like for women working in the service industry.
You see, the reality is, sexual harassment, inappropriate comments, and sexual assault are all on the menu for young women who work in hospitality.
It happens everywhere – in fast food drive-thru windows, in hip cafes, swanky bars, dingy motels and family-friendly restaurants.
Everywhere I've worked, in most sectors of the hospitality world, I've experienced some level of sexual harassment.
In some workplaces, it's once or twice a week. In others, it occurs virtually every shift.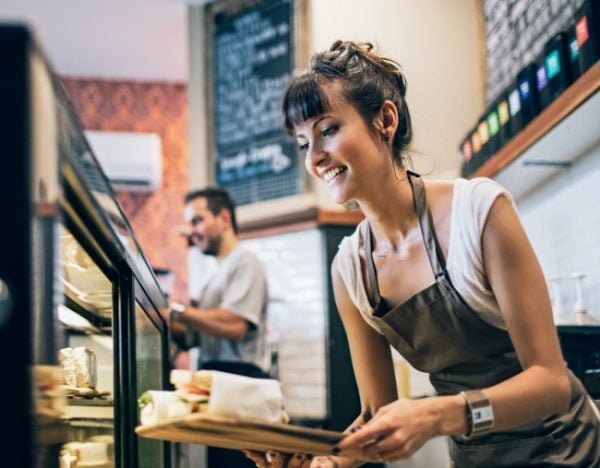 At 15, I was working at a fast food restaurant and getting ready to close up when a man flashed his penis to my underage coworker and I. It's a miracle that the doors were locked and he couldn't get inside.
At 16, I had to ask men for their names for table orders. They would give me words like "fellatio" and "cunnilingus", to try to make me uncomfortable.
At 17, I stopped wearing my hair in braids to work after receiving repeated inappropriate comments from an older man about how cute my "handlebars" were.
At 20, I learned how aggressive men can be when you reject their inappropriate sexual advances on the job. I've had men swear at me, call me names and literally chuck tantrums when I say no.
Listen: The MMOL team discuss where the line lies between flirting and casual sexual assault. Post continues after audio... 
My experience is not an outlier. In fact, it's common and backed up by recent survey results. According to Respect is the Rule, 89% of young women in hospitality have experienced sexual harassment at work and 19% have been sexually assaulted.
Hospitality's sexual harassment problem doesn't just stop with customers - it extends to management and coworkers too.
One woman I spoke to was relentlessly harassed with inappropriate comments by the owner of an establishment she worked at, leaving her reluctant to ever go back into the industry.
Another young woman was offered a higher wage in a takeaway shop if she allowed the owner to touch her bum while she was at work.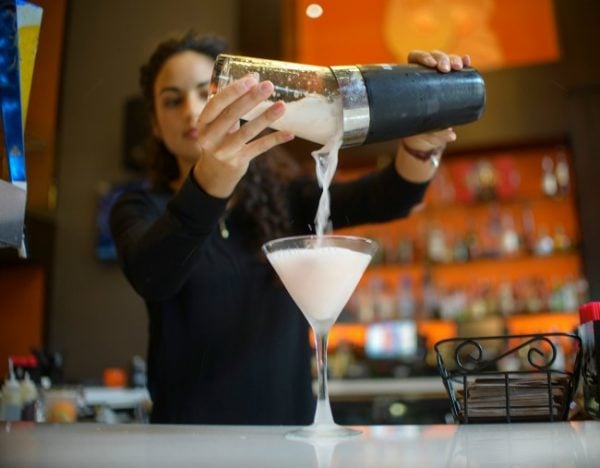 Women in hospitality have also condemned management for failing to combat sexual harassment in the workplace, with one woman telling me that her manager told her comments on her breasts were "to be expected in this industry" and "just the way it is".
Another woman told me about her 16-year-old sister-in-law who was explicitly asked for sex by two middle-aged men while working in a fast food drive-thru. The restaurant refused to release surveillance footage of the two men, making it harder for the young girl to take the matter to the police.
Women in hospitality are not asking for it. Every day, women in hospitality go to work feeling unsafe. They are in fear of being harassed, groped, assaulted or propositioned by their customers, co-workers or superiors. Enough is enough.
What is your experience with working in hospitality? Did you encounter sexual harassment?