I was stocking drinks on the bottom shelf of the beer fridge last night when I heard him: "You look so good on your knees, sweetheart".
These crude, uncomfortable comments are part of my every day life.
I first started working in hospitality at just 14 years old. I was young and eager to earn some quick cash, even if it meant scrubbing some dishes along the way.
But when I first started, I knew nothing about the reality of what it's truly like for women working in the service industry.
You see, the reality is, sexual harassment, inappropriate comments, and sexual assault are all on the menu for young women who work in hospitality.
It happens everywhere – in fast food drive-thru windows, in hip cafes, swanky bars, dingy motels and family-friendly restaurants.
Everywhere I've worked, in most sectors of the hospitality world, I've experienced some level of sexual harassment.
In some workplaces, it's once or twice a week. In others, it occurs virtually every shift.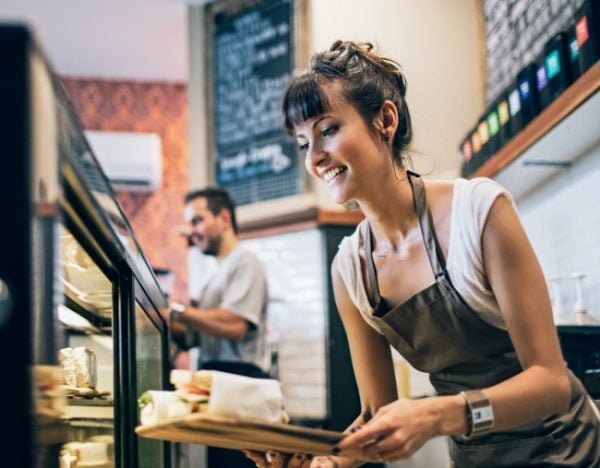 At 15, I was working at a fast food restaurant and getting ready to close up when a man flashed his penis to my underage coworker and I. It's a miracle that the doors were locked and he couldn't get inside.
At 16, I had to ask men for their names for table orders. They would give me words like "fellatio" and "cunnilingus", to try to make me uncomfortable.
At 17, I stopped wearing my hair in braids to work after receiving repeated inappropriate comments from an older man about how cute my "handlebars" were.
At 20, I learned how aggressive men can be when you reject their inappropriate sexual advances on the job. I've had men swear at me, call me names and literally chuck tantrums when I say no.