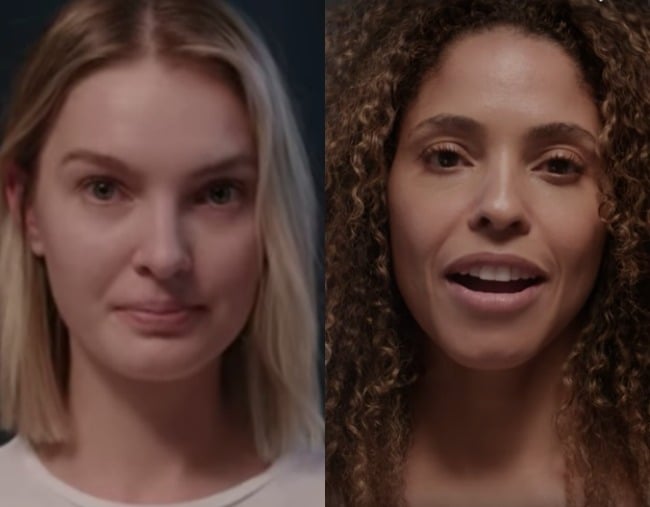 Clad in white T-shirts and denim jeans and united in an incomplete, haphazard circle, stand ten models.
Each one has a story to tell.
Coming together on behalf of the Model Alliance, and in an interview with Harpers Bazaar, each model is willing and waiting to blow the lid on a culture of sexual harassment, assault and misconduct in the fashion industry.
In a post-Weinstein world, sexual harassment stands on an international stage. The entertainment industry is being excavated for evil, but what about the fashion industry? Although allegations and rumours about mistreatment have been circling for years, it's been a harder movement to mobilise.
Harpers Bazaar, in collaboration with Model Alliance – a not-for-profit research, policy and advocacy organisation in the fashion industry – decided the change that. On Wednesday, they released a video and an accompanying article delving into just how damaging the industry has been for young models.
Fo model Kalae Hassel, it's finally time to talk, recounting a moment she was indecently assaulted right in front of her own mother.
"The photographer's assistant takes me to the back of the studio, and I'm changing into my next outfit, when he decides he is just going to completely molest me within several feet of my mother. I felt so paralysed and just astonish[ed] that someone would have such an easy feeling of ownership over my body," she told the magazine.
Elliott Sailors had a similarly harrowing experience.
"I wanted to feel sexy and I wanted to feel intriguing and I wanted to do the things that would make me look that way. But, I didn't want to do them then. He told me to spit on my breasts and other things I really didn't want to do. I started to do them and then I was mortified and then I started to cry. And he kept taking photos, even when I started crying."
Sailors and Hassel are just two of up to ten models sharing the way the fashion industry encouraged abuse through enabling silence.
However, in the last few months, they're certainly not the first to speak.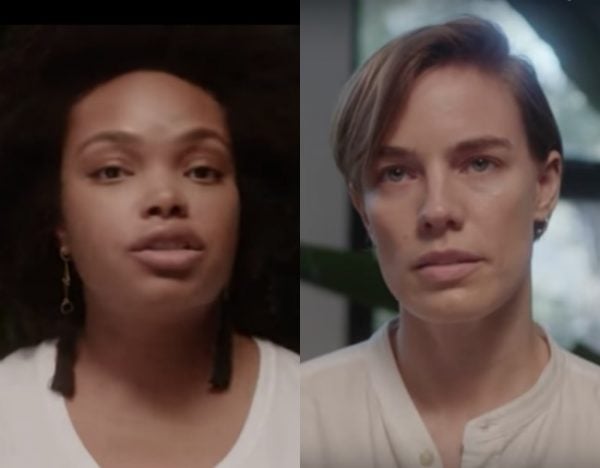 "I can say that harassment and mistreatment have always been widely known and tolerated in the industry. The industry is surrounded by predators who thrive on the constant rejection and loneliness so many of us have experienced at some point in our careers," Christy Turlington told Women's Wear Daily, in the wake of the Hollywood Weinstein scandal.
"There were many times I could not believe who I was left under the care of on early trips to Milan, Paris or London. I would get off of a flight and find some creepy playboy type there to meet me."
Ask model Cameron Russell, who says sexual harassment is something that has been rife and rampant in the fashion industry for decades, its own open secret and part of parcel of the young modelling experience. It's something she has been determined to rectify. In the week after the Weinstein story broke, over the course of about seven days she posted on her Instagram account the detailed experiences of more than 80 women who allege their time in the industry has been hindered by harassment.
"How often have you heard 'this is art' or 'this is a creative field' as an excuse to glorify oppressive and even violent behaviour?" she wrote on Instagram.
"I'm proud of women who are breaking their silence, and hoping all the men who aren't being called out are listening and waking up."
She garnered sound attention from the spotlight she shone, her hashtag #MyJobShouldNotIncludeAbuse making sizeable waves online. And although it was talked about and shared and revered, it struggled to gain the same momentum as the entertainment industry's own reckoning.
Kalae Hassel thinks she knows why.
"Even if you think that because we're in this industry I'm a commodity, that doesn't mean you get to use and abuse," she told Harpers Bazaar.

Listen: How the Weinstein story influenced the world.