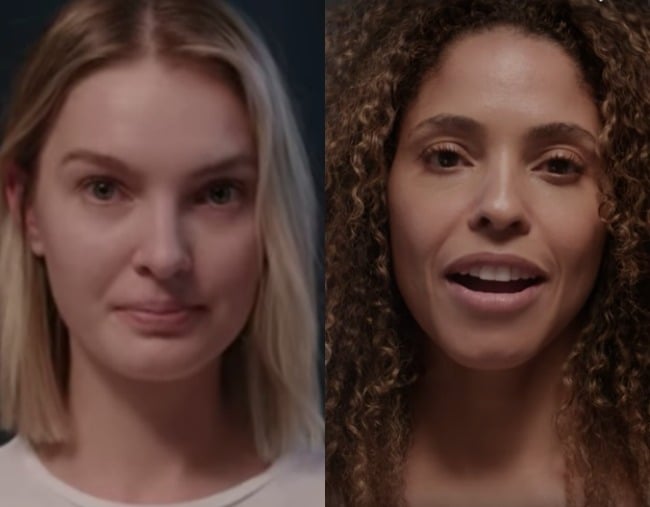 Clad in white T-shirts and denim jeans and united in an incomplete, haphazard circle, stand ten models.
Each one has a story to tell.
Coming together on behalf of the Model Alliance, and in an interview with Harpers Bazaar, each model is willing and waiting to blow the lid on a culture of sexual harassment, assault and misconduct in the fashion industry.
In a post-Weinstein world, sexual harassment stands on an international stage. The entertainment industry is being excavated for evil, but what about the fashion industry? Although allegations and rumours about mistreatment have been circling for years, it's been a harder movement to mobilise.
Harpers Bazaar, in collaboration with Model Alliance – a not-for-profit research, policy and advocacy organisation in the fashion industry – decided the change that. On Wednesday, they released a video and an accompanying article delving into just how damaging the industry has been for young models.
Fo model Kalae Hassel, it's finally time to talk, recounting a moment she was indecently assaulted right in front of her own mother.
"The photographer's assistant takes me to the back of the studio, and I'm changing into my next outfit, when he decides he is just going to completely molest me within several feet of my mother. I felt so paralysed and just astonish[ed] that someone would have such an easy feeling of ownership over my body," she told the magazine.
Elliott Sailors had a similarly harrowing experience.
"I wanted to feel sexy and I wanted to feel intriguing and I wanted to do the things that would make me look that way. But, I didn't want to do them then. He told me to spit on my breasts and other things I really didn't want to do. I started to do them and then I was mortified and then I started to cry. And he kept taking photos, even when I started crying."
Sailors and Hassel are just two of up to ten models sharing the way the fashion industry encouraged abuse through enabling silence.
However, in the last few months, they're certainly not the first to speak.