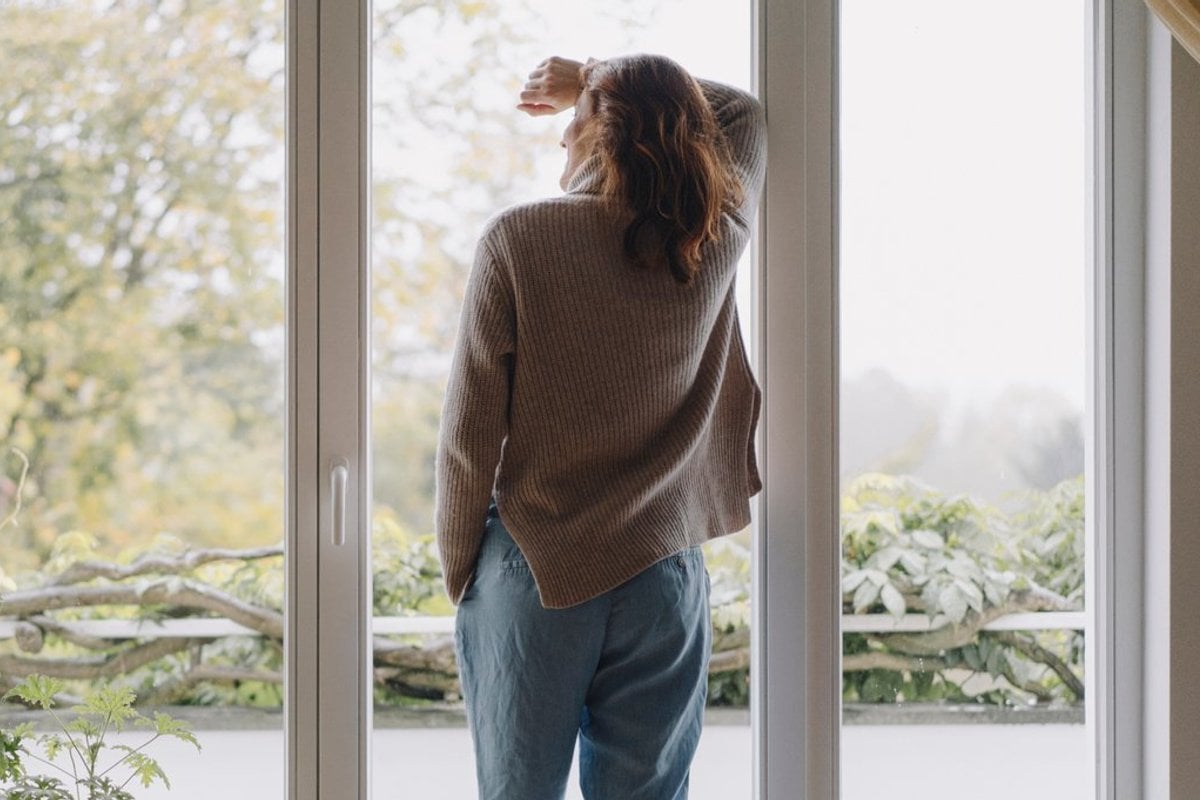 This post discusses sexual coercion and may be triggering for some readers.
"What will you do to him tonight?" he asked. He loved knowing the details of sex with my husband and describing them sent heat waves through my body. 
Having never sexted before, it left me panting and turned on.
I hadn't sought out an online affair when I went on the game site. It was a way to fill in the time. A way to avoid my life, avoid my husband, avoid thinking. The word games were fun, but I quickly found out they were more fun than I expected.
Watch Mamamia shares their relationship deal breakers. Post continues after video.
The word challenges were really a cover for subtle online hookups. No need for a dating profile! You could private message other players and if your partner looked over your shoulder, you could quickly switch to the game and no one would suspect a thing. Initially, it felt harmless. It was just flirting, right? But then I met Jeremy.
***
Shortly after marriage, life with my husband started to deteriorate. It became clear he thought wives should be submissive and supportive. To him, that meant agreeing with his opinions, and never refusing sex.
But the sex since marriage had been feeling… I wasn't sure what, but something was off. We were a fairly newly married couple and, having rushed into marriage, were a new couple in general. We had sex every week, but the excitement I expected to still have, the 'I-want-to-rip-your-clothes-off' feeling, just wasn't there. 
I was convinced it was me. I became an ice queen. Frigid. Numb. My mood was low and my sex drive even lower.
When I didn't want to have sex, my husband would sulk and tell me I was cold. "You're the only person I can have sex with," he'd say. "You know it's what makes me feel loved." It wasn't like we were never having sex. We had it every week, but he wanted every day. 
And the weeks we had it every day, he'd want it twice a day. The more we had, the more he wanted. He'd tell me all the men in his family had a high sex drive, it was what they needed, although I wondered how he knew that as his very conservative family never seemed to speak about sex.