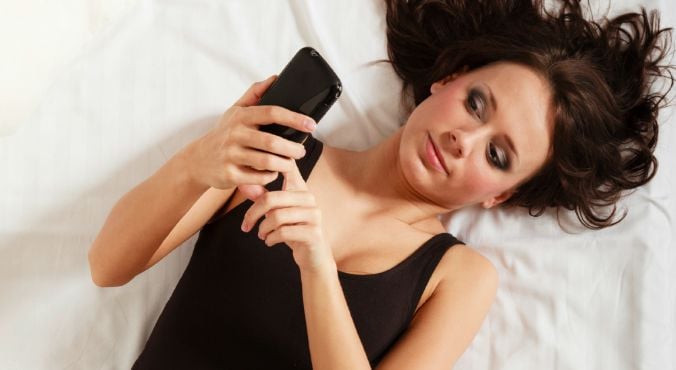 Image via iStock
"I don't send sexy pictures. I mean, that's like a virtual hickey," began *Stephanie, the most logical among my college lady-clique. "Someone has marked their territory on you. They own your image."
It was sound advice. I probably should have followed it.
When Stephanie dropped this sage wisdom back in 2009, smartphones were just beginning their meteoric rise. Soon, many women would feel perfectly comfortable sending sexually charged iPhone pics to their partners… or even people they kinda, you know, like-liked.
Who could have predicted, in those innocent college years, an era where the whole world would bear witness to naughty selfies of Kim Kardashian's famous backside, or of A-list celebrity pictures being leaked to the masses?
As for me? I can't take part. Not any more. Because for a long time, I was a sexting addict. And it all began with me being a heartless succubus.
Jack* and I dated briefly in the spring of 2011. He looked like something out of an Abercrombie and Fitch catalog, with lustrous blonde hair I still find myself remembering fondly. But it was more than that which drew me to him: he was also intelligent and charmingly socially awkward. I was smitten.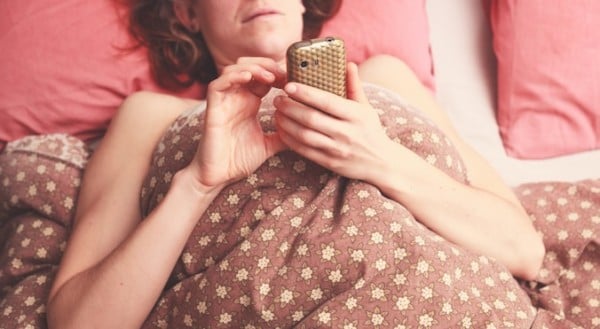 Soon, Jack ended our fling, but he quickly regretted it. I refused to let him back into my life until I heard the five words I yearned to hear:
"Can we just have sex?"
So we did. And dear Aphrodite, the sex was glorious. As I yanked Jack's luscious locks, we copulated from every angle. After having sex multiple times a week for three months, Jack started hinting that he wanted more from me. I fought against it for an additional month. Though I liked Jack, I didn't think he was "boyfriend material" (whatever that means). I dated other men.