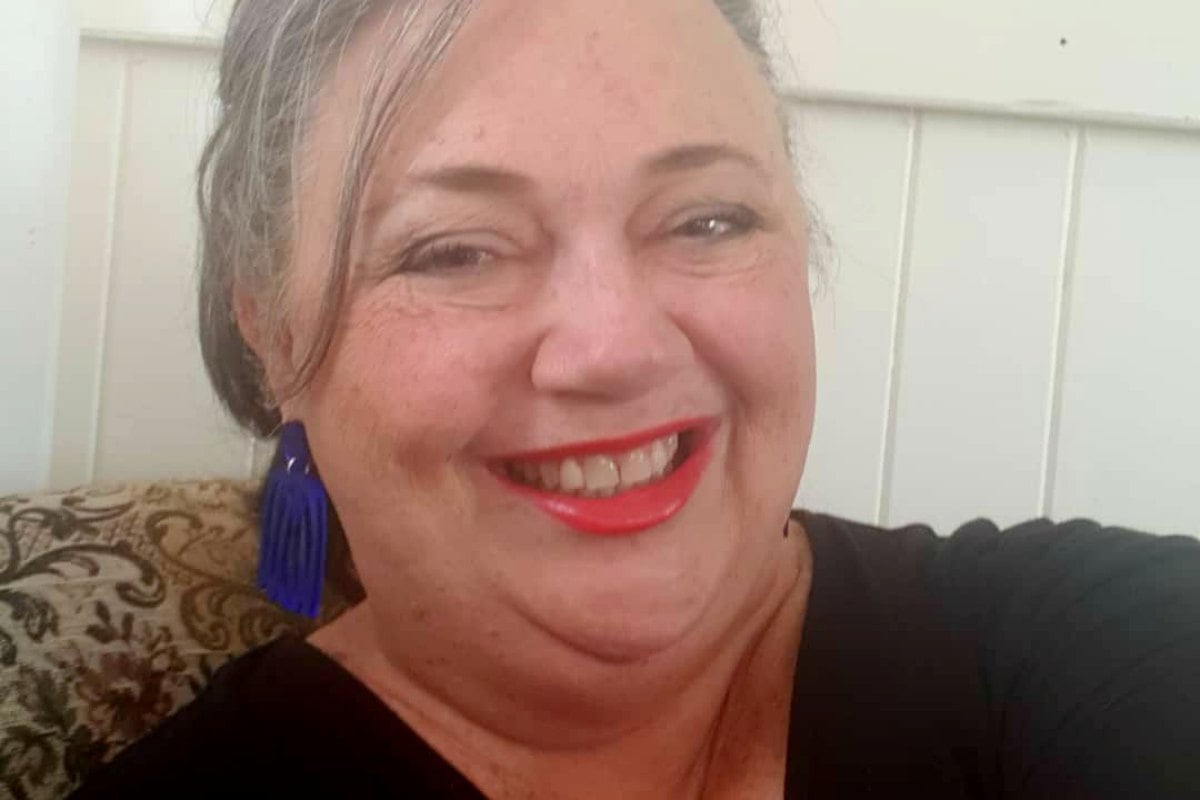 I was just a small-town country girl when I got married. He was eight years old than me, and I was a little bit starry-eyed.
In the first six months of my marriage, I remember wanting to lie on the couch with my husband and cuddle while we watched TV. He said to me, "There's a time and a place for that, and it's the bedroom." I was gobsmacked. There was no hugging, no hand holding, certainly no foot rubs and definitely no kissing.
Being very young and naive, and also pregnant, I just went with the flow and didn't question anything.
The unravelling of the string that tied us together started about two years after we got married. Fishing and boating were all we had in common, really. He wasn't a deep thinker. He wasn't a hands-on father.
Samantha X shares her top tips on how to have better sex. Post continues below.
It's really hard to want to have sex with someone when you don't even enjoy being in their company. I was being intimate, as a dutiful wife, but it was very infrequent, once every couple of months. If he wanted sex, he'd tap me on the shoulder as I was watching television and ask, "Shall I get a towel?" It was his way of asking me, "Are you in the mood?"
Eventually, I withdrew completely. I was basically there for the sake of my daughter and the fact that we had a joint mortgage.
I knew I wanted to have sex. I used to fantasise incredibly. I always had a crush on someone. But I'm not the sort of person to have an affair, because of family values.
My weight ballooned up to 165 kilos. I didn't dress nicely. I would see couples who were warm with each other, or another woman, even a large woman, who was dressed nicely, with hair and makeup done, and I would have this inner reflection: "I just wish I could be like her."
I was heading towards depression.
It was 2002, I was 35, I had been married for 11 years, and I was so incredibly lonely and unhappy.
One evening I was talking with a friend about my marriage and bemoaning the lack of a decent sex life when she asked me, "Have you ever used a vibrator?"
No, I had not!
Her response was a shocked: "What?! Come on!"
So we jumped in the car and, like a pair of silly, giggling girls, went into an adult store. I was gobsmacked at what I saw. I felt like so naïve. There were plastic butts, plastic vulvas, masturbation sleeves, lubes, anal plugs, you name it. The store felt pretty tacky and sleazy.
In the end, I settled for a jelly-like dildo that looked like a penis except it was pink and had glitter through it. I went home and took that pink glittery thing for a twirl on the orgasm dance floor.