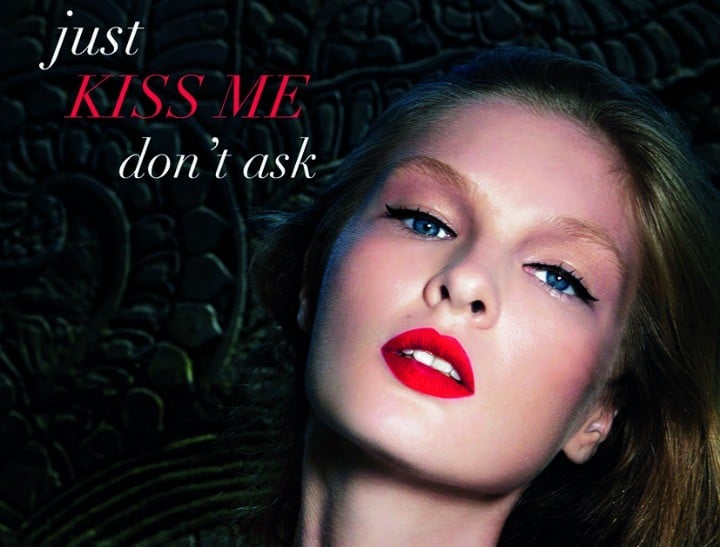 We've rounded up all the latest stories from Australia and around the world – so you don't have to go searching.
1. Girls' School campaigns against sexist lipstick campaign.
An advertisement for Klara Cosmetics depicts a woman with the caption "Just kiss me, don't ask" — and students in Victoria are calling for its removal.
Members of a Fintona Girls' School in Melbourne have created a petition asking the company to remove the ads, on the basis that they 'promote rape'.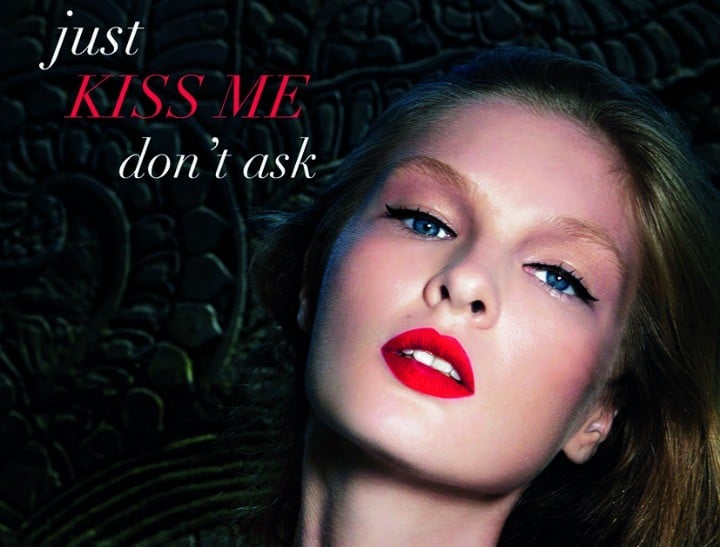 "The ads essentially tell impressionable young girls (10-12y.o.) that you're only attractive if someone cant help but launch at you and kiss you without consent," Alexandria Mourelatos writes on Change.org.
"We therefore request that Klara Cosmetics remove all advertisements with indirect support of sexual assault towards women."
But Klara Cosmetics marketing director Daniel Jacob told the Daily Mail the ad was nine months old and added that the company did not aim to target teenage girls with its marketing.
"Our target audience ranges from 21 to 45 year old women who are independent, bold and want to make something of themselves," he said.
"Our intention was more towards the fact of women being so independent, they can stand up and say 'This is what I expect'.
"'Kiss me don't ask' means she takes what she wants, she's in control and she knows her product really well. She knows a good product and when she needs to use it."
At the time of publishing, the petition had more than 13,000 signatures.

2. Supreme Court backs Muslim woman denied job by Abercrombie & Fitch.
A Muslim woman who was rejected from a retail job at American clothing store Abercrombie & Fitch has won a supreme court bid to recognise the dismissal as racist.