Have we got a treat for you.
We've rounded up the sexiest, sex-filled sex movies on Netflix so you can get a-watchin', either on your own, or in a group setting of two or more… it's up to you really.
Here they are, there's a lil' something for everyone:
Cruel Intentions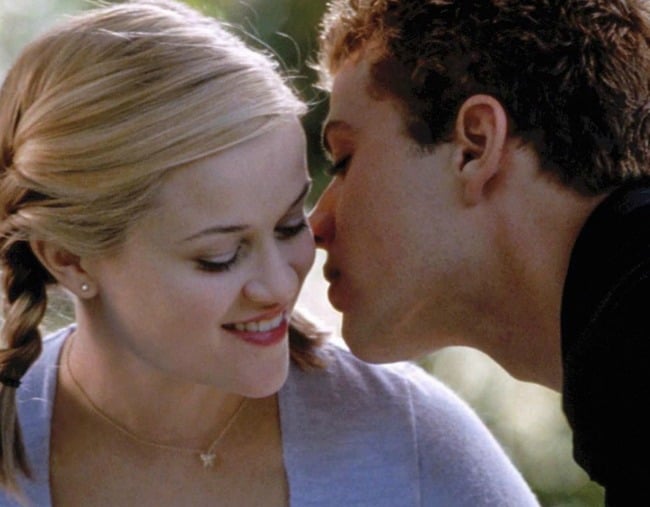 Oh heck yes.
Ryan Phillippe.
Sarah Michelle Geller sniffing cocaine out of a tiny crucifix.
An escalator.
And a very sexy - yet emotive - song by The Counting Crows.
Cruel Intentions is the steamy 90's thriller that made us all fantasise about Ryan Phillipe and... and... escalators throughout our teenage years and it's well worth a revisit now that we're all fully fledged adults.
Be still our motherflippin' beating hearts.
LISTEN: Three women and one scarred guy debrief on Fifty Shades Darker. Warning: This conversation is rated R. The post continues after audio...

Original Sin
Original Sin stars Angelina Jolie and Antonio Banderas. Enough said.
OK... here's a little bit more.
The movie follows the story Luis (Baderas) a man who sends for an American mail order bride (Jolie). When she turns up she looks nothing like her plain photo (hint: she looks like Angelina Jolie) and Luis soon discovers she's hiding something.
It's a sinister, steamy historical romp that you're sure to love.
Obsessed
Obsessed is like an updated version of the classic 80's flick Fatal Attraction.