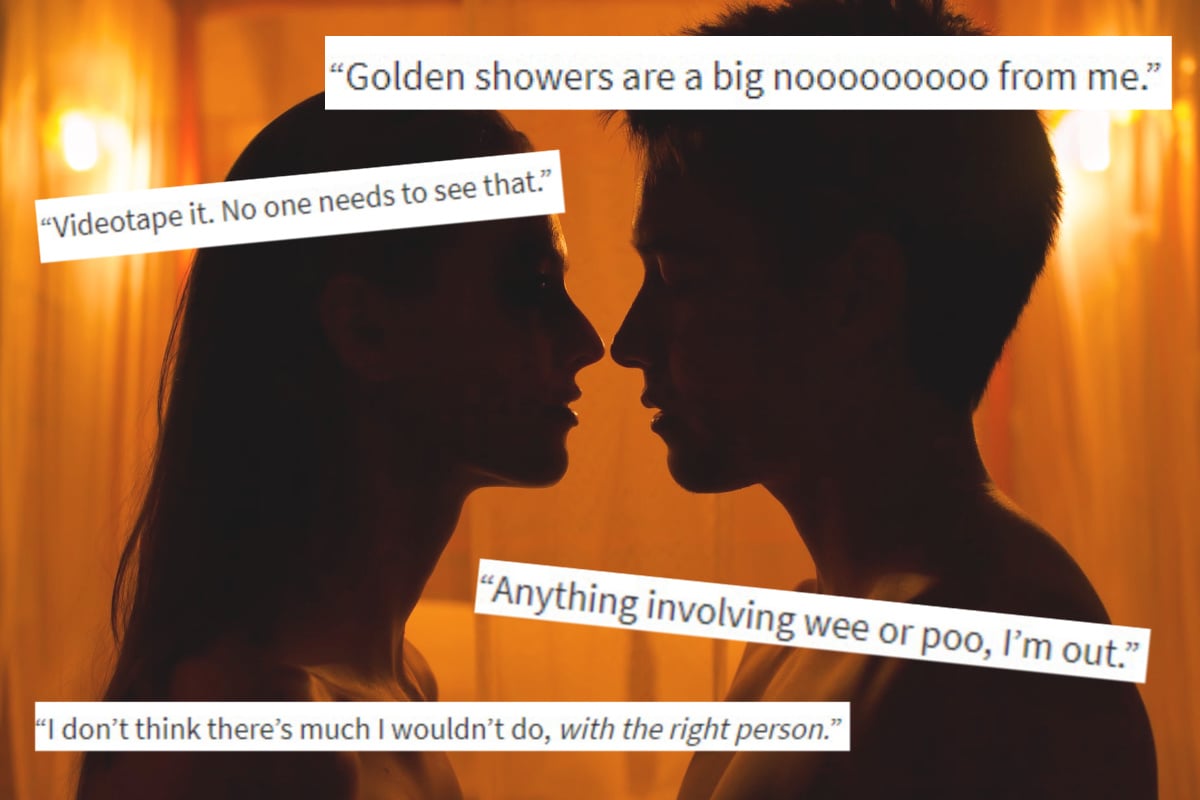 Between consenting adults, there's really no right or wrong way to have sex.
As the saying goes, there's different strokes for different folks, but what's important is you and you partner are having a good time.
WATCH: Before we get into it, sex expert and high-class escort Samantha X shares the most common questions she's asked about escorts. Post continues after video.
The key is figuring out what turns you on. Practice is perfect, and the more sex you have, the more you learn about what you like… and what you 100 per cent do not.
In the spirit of sharing, we asked 24 women to tell us the one thing they absolutely would not do in the bedroom, whatever the reason.
Whether it makes them feel uncomfortable or they just don't get the turn on, here's what they said.
You can also get some great sex advice from the hosts of Mamamia's Overshare podcast. Get it in your ears below, post continues after audio.
1. "Anything involving wee or poo, I'm out."
2. "I wouldn't recommend eating Nutella off someone…"
3. "I respect different tastes, but I wouldn't pretend to be an animal during sex. I just don't get it."
4. "Dirty talk – I thought I'd be into using derogatory terms but this one guy called me a slut during sex and I immediately burst into tears."
5. "Anything with food in the bedroom. It's yuck, I'd totally just be thinking about the clean-up."
6. "Maybe I'm a prude, but I ain't going down on you if you haven't showered in the last 24 hours. Actually, make that 10 minutes."