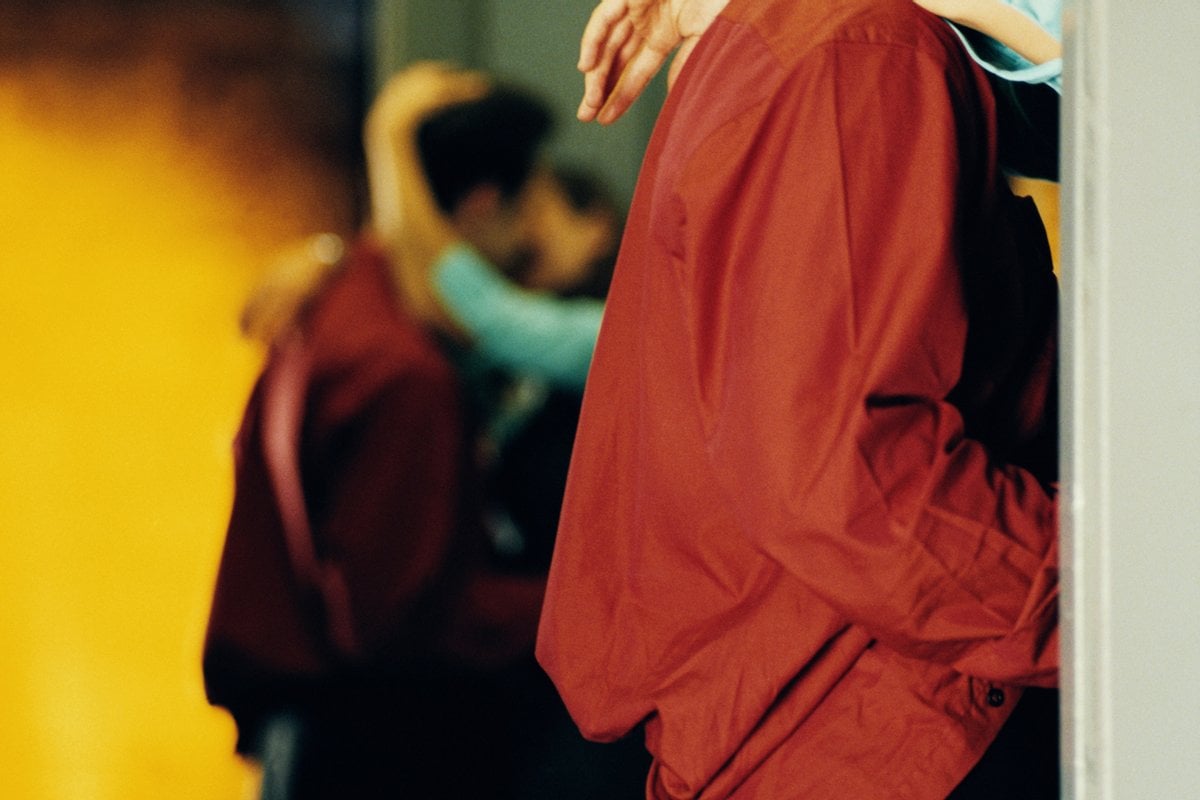 I looked across the crowded dancefloor, and there he was.
Making his way down the staircase to the bottom level of the boat, a guy with a head of dark hair, brooding eyes and a smile already playing on his lips. 
He picked up on my gaze immediately, and the spark was instant.
Watch: How are women having sex? The juiciest results from the Mamamia Sex Survey. Post continues below. 
Bolstered by cheap beer on a pub crawl through Prague's waterways, I silently gestured from my side of the room.
Pointing at him, then at myself, before directing my finger to the ceiling.
You and me... on the rooftop. 
Crossing the dancefloor in a few short strides, I grazed past him in the tight space, with a wicked grin on my face.
Turning immediately, he followed me up the stairs. 
By the time we made it to the top deck, adrenaline was rushing through me.
I'd never been so confident to go after what I wanted.
Walking over to the railing on the side of the boat, I pressed my back up against the metal rungs.
Within a heartbeat, his mouth was on mine while his hands roamed up my neck to cup my face in his palms.
I ran my fingers down his back, our bodies intertwined.
Coming up for air, I giggled. 
"Hi," I whispered, before his lips engulfed mine once again.
After we docked, we walked onto the next club with electricity running through our bodies.
We'd barely been there for 10 minutes, when he led me into the depths of the underground bar.
Finding an empty cavern, we sat down in the corner, partially obscured by the table in front of us.
Sitting side by side, his mouth never left mine, but his hand trailed up my leg with intent.