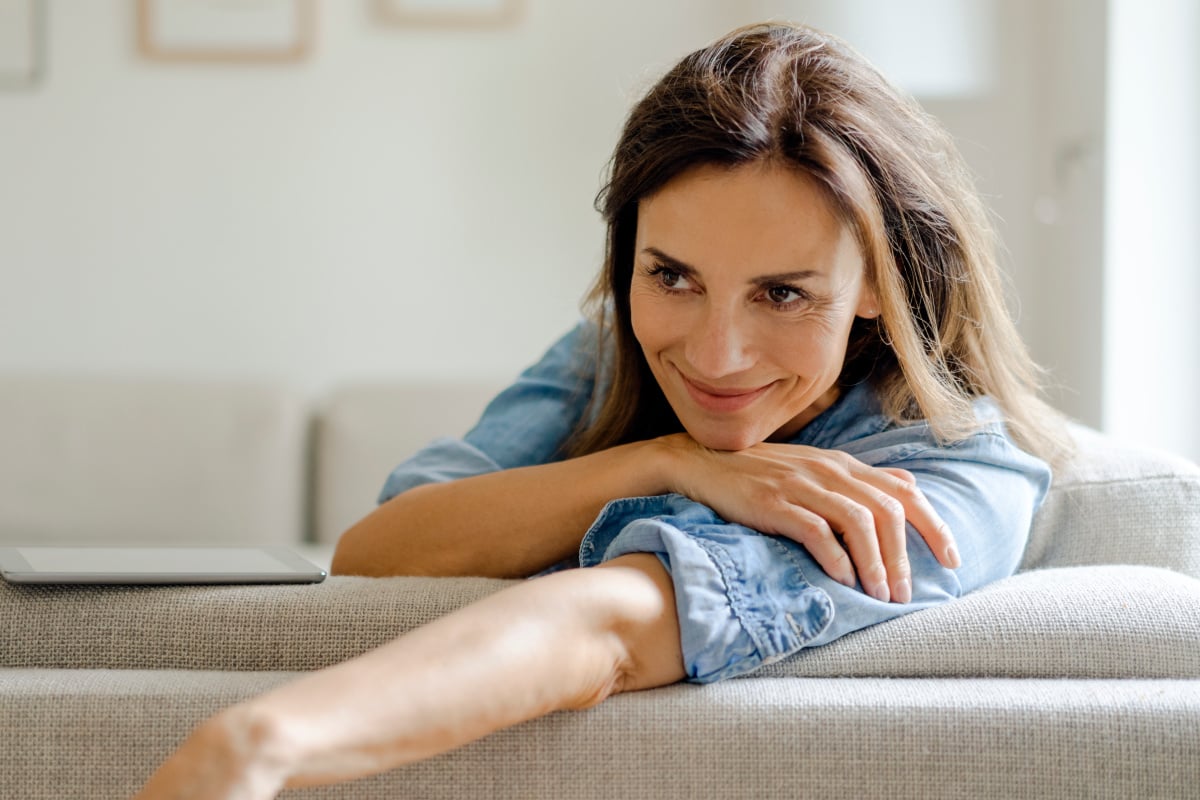 It's Tuesday night. Day 8 of my cycle. And you know what that means. I've been slowly clawing at the walls for the past week and am about to plunge into the darkest, most violent depths of horniness.
It's just a little something that my forties have gifted me with — rampant sexual energy that is even more fierce than what I experienced in my youth (which is saying a lot). I'm fairly certain that at this point in my life and this point in my cycle, I could summon dick from a mile away with a force that would send me flying. You know…like Magneto flattening someone with a streetlight.
Bam! F*cked.
Watch: How to have better sex. Post continues below. 
I didn't go into my forties with any kind of grace. Honestly, it was terrifying. I'd just been left by the man I thought I would marry — and not just left, but left for another woman. A much younger woman.
I was always smiling on the outside — because that's what I do — but on the inside, I was trembling. I only saw flaws in the mirror. I felt so old and useless. I genuinely didn't believe that anyone, especially a man, would ever be able to look at me as a sexual being again.
It seemed like I should just lie down on the floor, curl up into a ball, and wither away like the old crone I was becoming.
And don't even get me started on how I felt about not having had the child I had always dreamed of. There was a time when I envisioned my uterus as a dried up husk that was left behind after the beautiful, juicy, tender tomatillo inside it had rotted away. (Yes, even my imagination is melodramatic and filled with poetic metaphors.)
What was I going to do with myself? I wondered, as I'd stare into the mirror, counting my wrinkles and wondering if my ex was pounding away at his new, young lover in that very moment. Who was I as a woman? Where was I headed?
Was it all over?
Let me tell you a little secret if you are creeping toward 40 and pretending not to freak out about it: The forties are f*cking glorious. Granted, I'm only three years in, but it's been a pretty sweet ride so far.
It's true, I'm still single and not getting much — okay any — action with an actual person. But you know…I can take care of myself. And I do. Often.