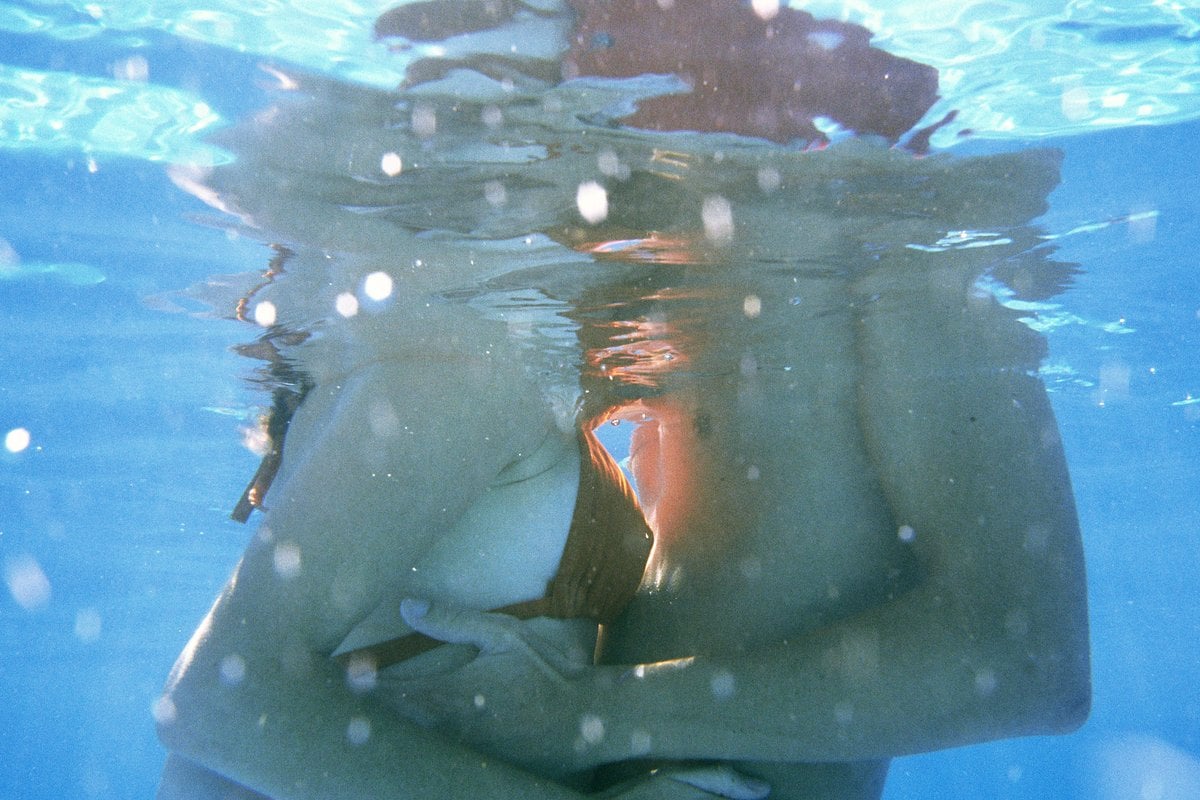 Hot, bare bodies mingled in the water, as the DJ's beat rippled through the crowd.  
While empty cocktail glasses sat discarded on pool ledges, men in tight white shorts ferried in fresh concoctions. 
Up above, the Mediterranean sun beat down as the last of the season's patrons partied like there was no tomorrow. 
For me, there wasn't. 
Psst! Watch the juiciest results from the Mamamia sex survey. Post continues after video.
Summer was ending, and this beach club was my last chance for some European action.  
Suddenly, I heard my name from across the pool. 
It was Peter.
Shocked, I secretly smiled to myself as he waved me over.
We'd met earlier that afternoon, alongside his friend Finn. The guys were on a "company retreat" with their finance firm, which sounded a lot like a three-day party around Mykonos. 
The group of 30 had been flown in on a private jet by the founding partners. In the middle of the beach club, they had their own private island, with what they kept referring to as a 'leopard room' downstairs. 
From where I stood in my cabana, I could see a staircase leading from their side of the pool, but I figured the boys were joking when they spoke of the den with a grin. 
Six foot, shirtless and with a mop of brown hair, Finn was the overly attractive type, too drunk and aware of his own good looks to be appealing. But Peter was intriguing. With a kind face and sweet smile, paired with an open white shirt and backwards green cap, he had my interest.
Now here he was, calling me over.