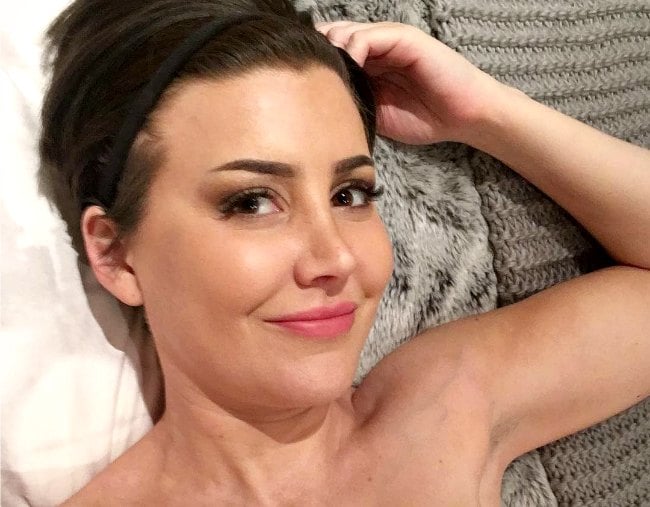 It was about two years ago, when I first stood in front of a mirror, butt naked, and realised I was sexy.
It wasn't the result of attention I'd been receiving from men (though I was getting plenty of that), or flattering comments from other women (I was getting those, too). And, to be honest, it wasn't even, really, about the way I looked. Though, god knows I'd spent a lifetime and maxed out several credit cards trying to improve on that.
Oddly enough, it was a few weeks after very uncharacteristically lopping off all my hair, that brought me to my hotness epiphany. And, full confession: I didn't chop all my hair off in an empowered act of feminist defiance against patriarchal beauty standards; I did it in a shallow attempt to detract attention away from my new nose while it healed from a secret rhinoplasty. (Yeah, I wasn't born with this face.)
The game plan was: distract from the new nose while it healed, and grow my hair back out as quickly as possible in the meantime. I wasn't one of those girls who could "pull off" a short 'do,' my face was too round, too… average looking, I'd convinced myself.
Except, that, almost everywhere I went after losing my long hair, people stopped me to compliment me on how good I looked.
Perhaps it was the compliments, or maybe it was because I felt so different without my long hair to hide behind, but I started – subconsciously at first, and then consciously – feeling really sexy.
I began wearing crop tops and teeny tiny mini skirts, slowly filling my wardrobe with clothes that left little to the imagination, in place of the dark straight leg-jeans and long-sleeved tops I'd spent years hiding behind. I even threw out my industrial strength push-up bras and embraced my tiny tits by going braless.
And I not only began feeling sexy as hell, I wanted to be more sexual, too. Feeling good in myself was liberating and – I'm just gonna say it – arousing. I stopped being too nervous to flirt with the cute guy at the coffee shop or the bus stop, and started being more direct. It flowed into every aspect of my life, until the focus of my work as a journalist became sex positivity.