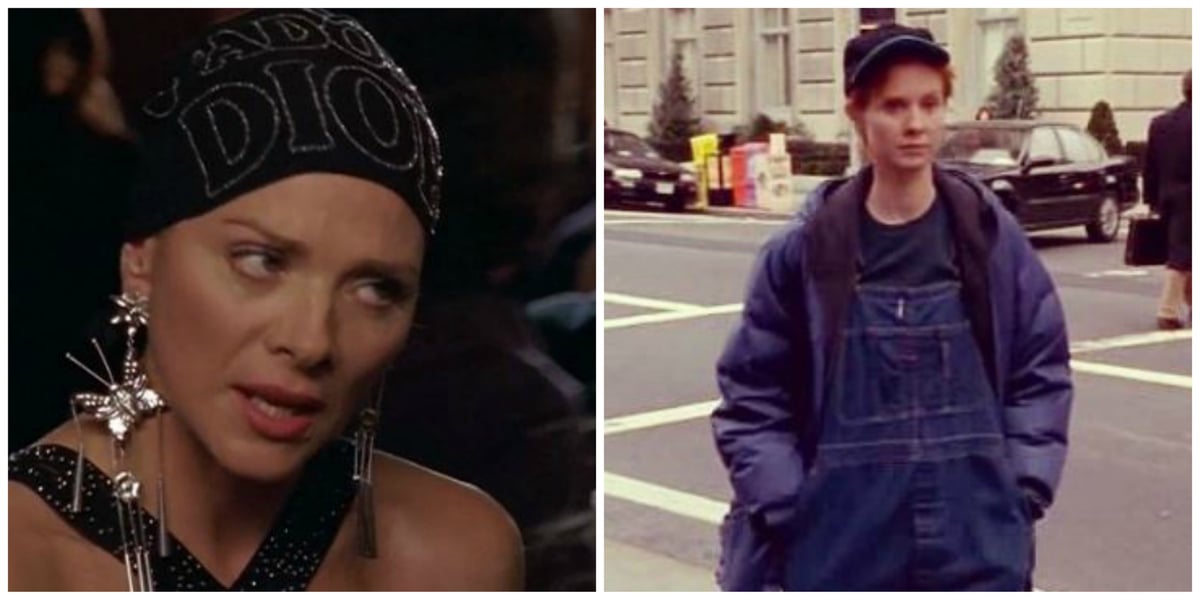 You know that warm, fuzzy feeling you get when you find something you didn't even know you needed?
Well, we're about to give you that feeling.
Because one genius Instagram account is on a quest to document every horrendous iconic outfit on Sex and the City and share them with the world.
It's an honorable task; a noble one. And it's way overdue.
Remember the episode where Miranda dressed like this?
It wasn't OK, but for some reason we moved on with our lives and forgot about it.
Until now.
The account, which goes by the name @everyoutfitonsatc, has a mere 17,900 followers but we know it's about to be the next big thing.
It's official. There'll be no Sex and The City 3 movie. The Mamamia Out Loud team debate whether or not this is a good thing. Post continues after audio. 
According to Oyster magazine, Chelsea Fairless and Lauren Garroni are the prodigies behind the page, responsible for the incisive captions that reflect what everyone was thinking.
Like that time when Charlotte wore a revealing dress and everyone implied she looked like a whore:
And the time Samantha's accessories were on point... but completely unrealistic for someone going through chemo.
And the time Miranda looked like a four-year-old boy (because she was suffering from anxiety?).
When asked about her personal 'favourite' Sex and the City fashions, Garroni observes, "Season four is sort of the tipping point where the outfits go from magical realism to straight-up costumes."
"Having said that, I do love in the episode 'Defining Moments' when Carrie wears that overcoat/dress ... with a huge tulle petticoat underneath and flesh coloured bra."
Oh, don't we all.
Interestingly, speaking to Dazed, the women said there were a few things they'd change about the show.
"I would make Miranda a lesbian," said Fairless. (Post continues after gallery.)
Bad, bad outfits from Sex and the City.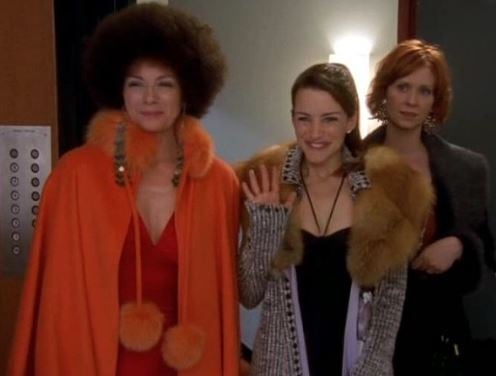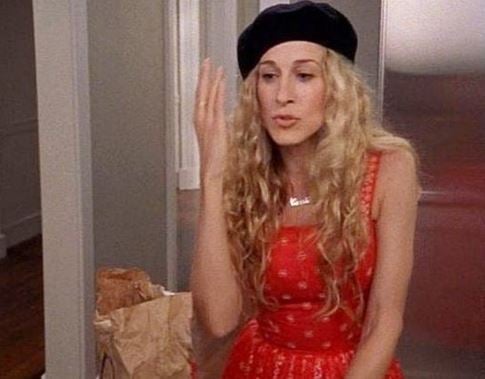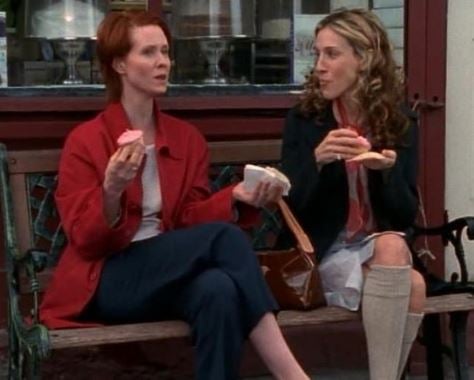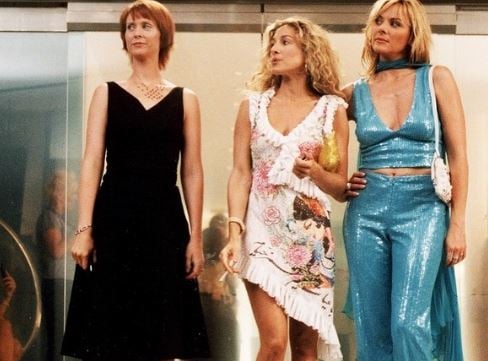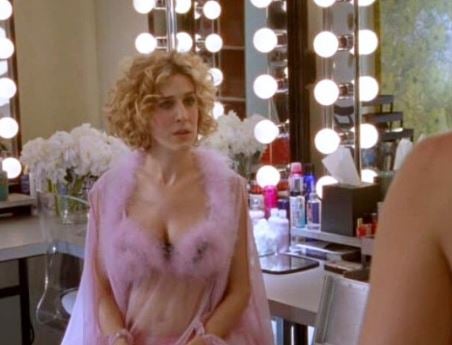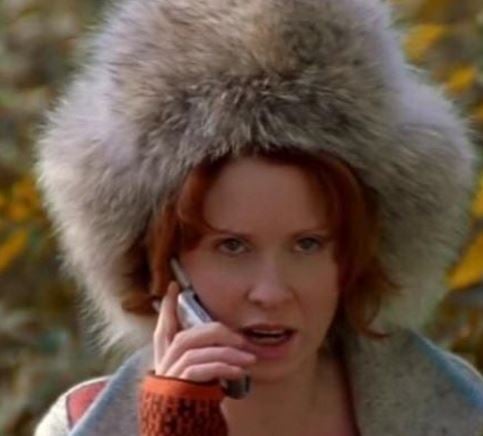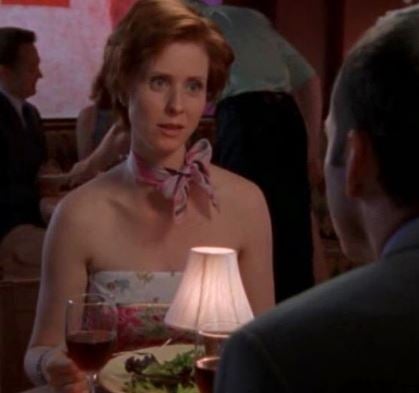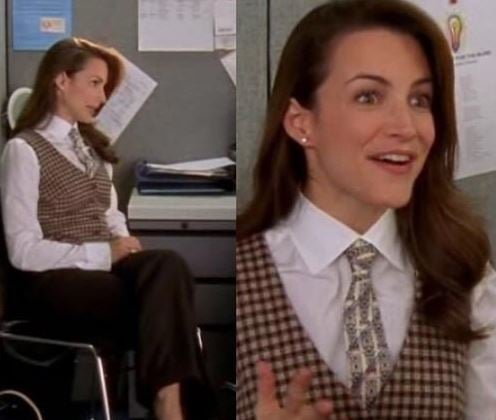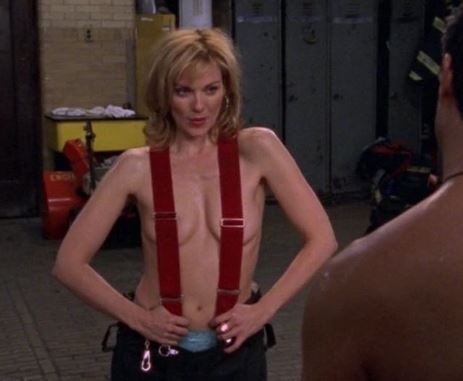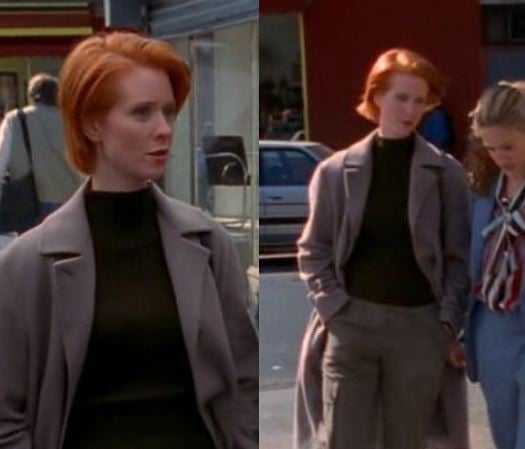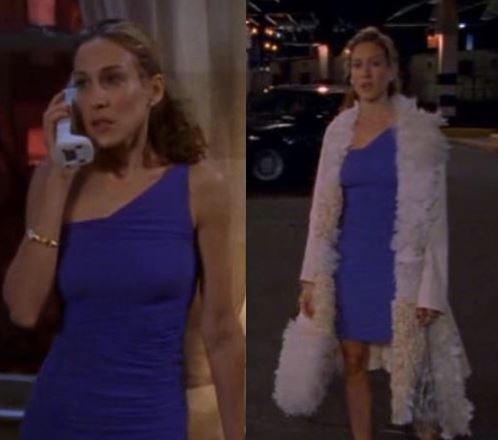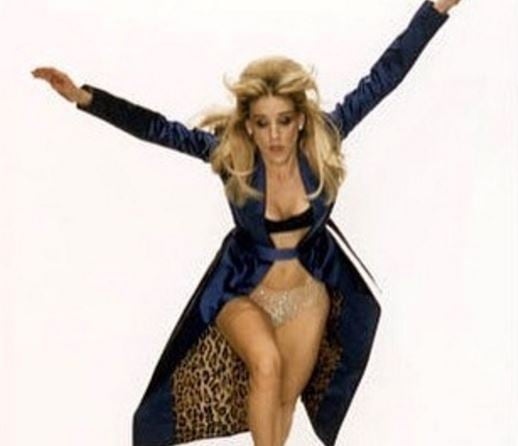 "If that show was made today they would have definitely written her that way. And it would explain so much, like all those hairstyles from the first couple of seasons."
Garroni added, "I would for sure cast some [women of colour]."
Very considered responses from people who have spent far too much time looking at outfits from Sex and the City, but I digress.
If there's one thing that's clear, it's that we all need to be following this account.
Are there any S&TC outfits that were particularly memorable for you?
Featured images: HBO