Discovering I have cancer seems to have changed the whole way I feel about my body. An uninvited, hostile guest has taken up residency inside me and has assumed control of nearly all aspects of my life.
It dictates far too much and it makes me feel like my body is no longer wholly my own. Instead a battle is being waged inside me and I don't feel entirely like myself. I'm no longer just 'Rachael'. I am Rachael plus cancer. I feel somewhat angry at my body for betraying me. How dare it let cancer in and how dare it let it eat away at so much of me, that there is no way to cure me. There's no chance of ridding myself of this insidious disease. It is now with me for the rest of my life.
My diagnosis is confronting. I had thought I had a sore back, possibly caused by a herniated disc. I was shocked after a routine MRI and CT scan to learn I had cancerous lesions in my liver, lungs, chest, spine, shoulder and hip. My primary is technically unknown, but the pathology indicates it is colon cancer. I never had any symptoms other than a sore back.
In the fight to prolong my life, I have had to submit my body to my medical team. I have been poked, prodded, scanned, injected and biopsied. I have been hooked up to monitors. I have had so many vials of blood taken from me, that I wouldn't have been surprised if someone saw my arms and mistook me for a drug addict. I have undertaken radiation and had ugly lines in permanent marker drawn on my bare skin. I have been taking a cocktail of drugs to deal with my pain.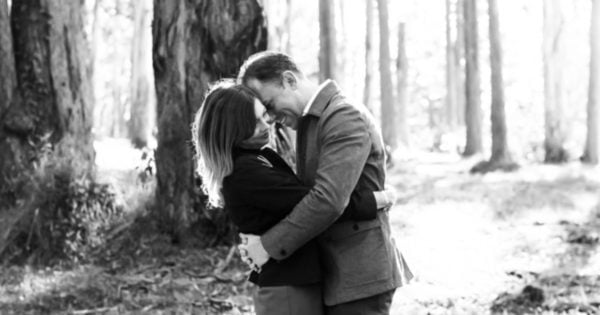 And of course I have been infused with chemotherapy drugs via a port that has been inserted under my skin just above my right breast. I am attached to a chemotherapy bottle for 48 hours each fortnight. The chemotherapy is exhausting. The steroids gave me acne and with them I gained weight. Suddenly my clothes didn't fit and I have unsightly lumpy deposits of fat under my skin. I am the heaviest I have ever been and my face ballooned. When I look in a mirror, I hardly recognise myself. None of this makes me feel attractive.