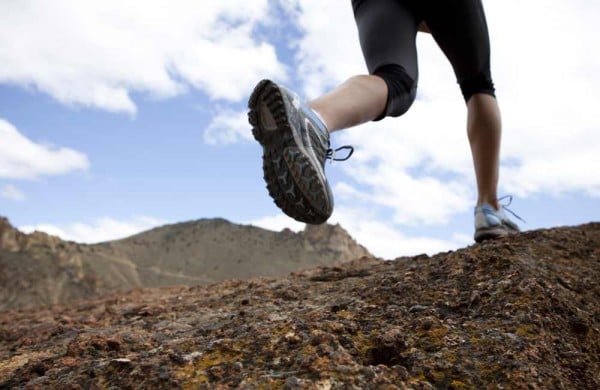 It doesn't take a surgeon to figure out that childbirth can change a woman's body in a myriad of ways.
Some of these changes, particularly the external ones, are immediately obvious. Others will only make themselves known weeks or months after the fact, like the first time a couple has sex after a baby's arrival.
It's not really a question you can bring up in polite conversation (margharitas with your best friends, on the other hand…), so we've rounded up some honest first-person accounts of having sex post-baby from around the net. Some are positive, some will make you wince, and others are surprisingly… not that scary.
1. "A little uncomfortable."
"The first few times were a little uncomfortable and awkward, but worth the effort because we began to look forward to making one another feel good again… You have to start somewhere and all those lovely endorphins that bind you together will help bring back the interest." — Anon Reddit user
2. "Rough, and not in a good way."
"Having sex for the first time after my daughter was born was ROUGH, and not in a good way… It hurt way more than losing my virginity and it was actually only like half-sex. I made him stop before he was all the way in, because the baby was five feet away in her bassinet and I was pretty sure I was gonna scream. I still felt kind of broken down there and needed more time to heal emotionally and physically." — Claire
Watch: Dr Ginni Mansberg explains how childbirth affects a woman's bladder. Post continues after video…

3. "I had zero sex drive."
"We started back at the six week mark. I'll admit I had zero sex drive at that point. I think it's the body's natural way of preventing another pregnancy so soon. I was also breastfeeding so that keeps you naturally dry. We had to use lube and for me the first couple of times I was going through the motions (it was a little painful too) but I love my husband and I love the closeness that brings us." — lemon_aaah
4. "It was like riding a bike."
"It was very mutual. After we put the baby to bed, my husband said I looked really pretty and that's all it took! I was expecting it to be like losing my virginity again, pain-wise, and for there to be this uncomfortable pressure, because that's what everything I read said. It wasn't. It was like riding a bike. Just feeling that closeness to my husband, and connecting with him again in that way was incredible. Yes, I orgasmed." — Sarah