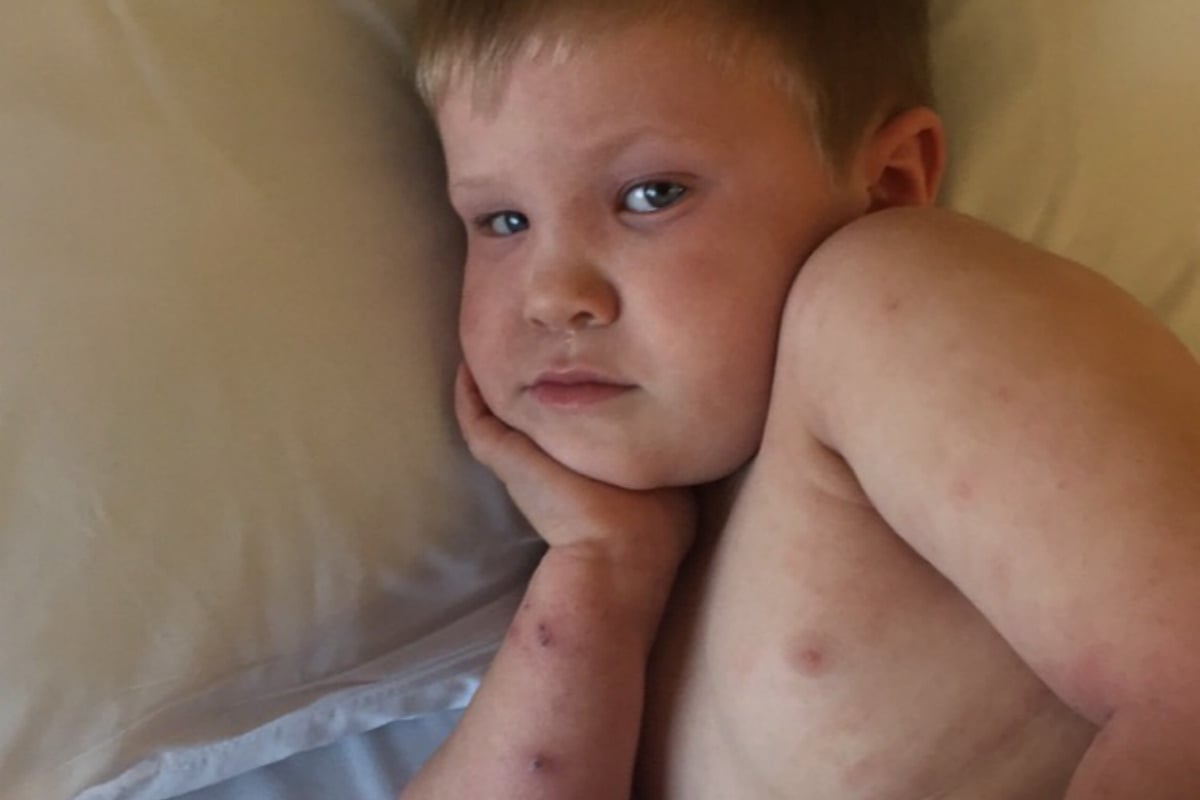 A lot of people think of eczema as just a dry patch of skin. But for parents of children with severe eczema, the reality is very different.
Kate is a Queensland mum whose son Brock has suffered from eczema since he was a baby. He's now six. Although he's learnt to resist the urge to scratch his unbearably itchy skin during the day, it's a different matter at night.
"He wakes up in the middle of the night scratching," Kate tells Mamamia. "He scratches that much that he bleeds. He's got no idea he's even doing it. He just tears strips off himself. His sheets are usually full of blood and flaky skin."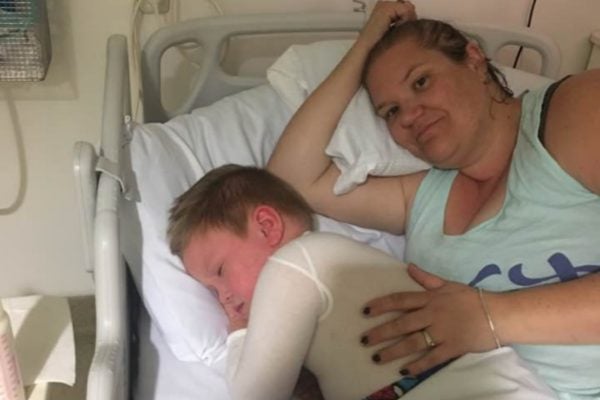 "I walked in plenty of times when he was a baby and his cot was covered in blood. Before I knew a lot about it, I used to put socks on his hands, but he'd rub himself that hard it would end up being blisters."
Brock was nine months old when Kate first noticed some areas of dry skin on him.
"They turned red, then it spread, and it eventually covered him," she remembers. "He actually looked like he had meningococcal. I felt sick to my stomach. When we took him to the hospital they said it was infected eczema that led to a staph infection. I thought, 'Oh my God, how can eczema be that bad?'"
It was the first of many staph infections for Brock. Because of the open sores on his body, he's very susceptible. He can get a staph infection as often as once every six weeks.
"Once the infection gets into his body, he has to be in hospital pretty fast," Kate explains. "It's agonising. It's very upsetting."