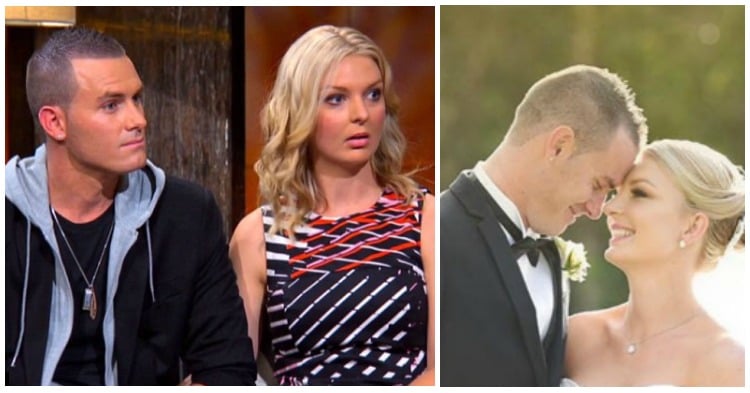 On Monday night's reunion episode of Seven Year Switch, many bombs were dropped. Cassie and Ryan as well as Tim and Jackie revealed they were expecting babies.
Jason and Michelle shared the sad news that they had decided to end their marriage after the show. And of course, Brad and Tallena told the world they had decided to start theirs.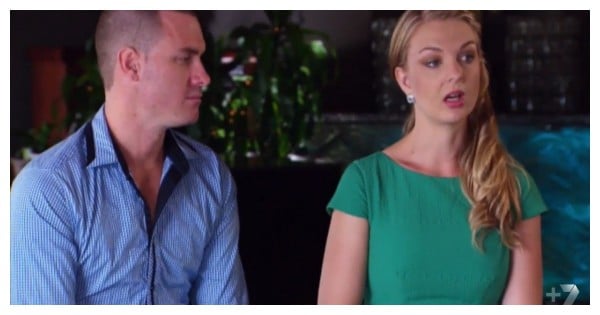 Brad and Tallena on Seven Year Switch. Image via Channel Seven. 
Talking about the special day, Tallena said they were surrounded by 60 people and she was "so chilled out" she "didn't care about anything.
It was Brad who proved to be the Bridezilla, wanting everything "to be perfect for Tallena."
The pair  have now shared the photo of their big day on their joint Instagram account, captioning it with, "The best day of our lives! My best friend, my rock, my happiness."