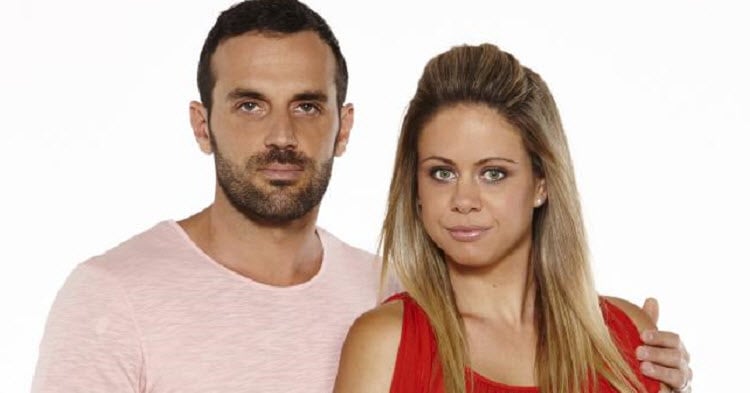 It's the controversial show that's split public opinion – and the controversy has just been amped up a notch.
According to Woman's Day, one of the couples participating in the much-criticised television show The Seven Year Switch may be expecting a child.
A source told Woman's Day that Cassie and Ryan only discovered the pregnancy after the show started filming, and that "huge drama and tears" followed.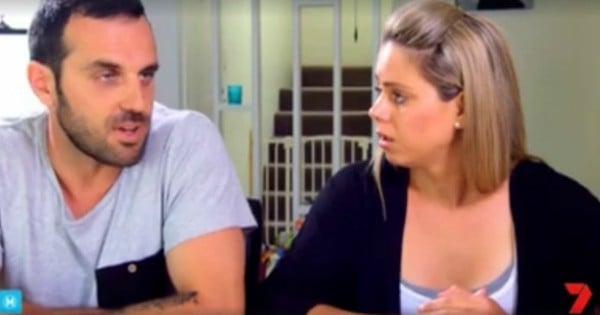 The couple have an 11-month-old daughter together, Emmerson, and Cassie is mother to nine-year-old Ramani from a previous relationship. Early on the in the show the couple shared the news that Cassie had also lost a baby boy at birth while she was 37 weeks pregnant.
Cassie says she made the decision to go on the show, dubbed a "last resort" for struggling couples, because she was "tired of feeling like Ryan's mother."
"I'm his wife not his mother. I'm hoping that the last few months has been real enough for him to realise that's where I'm headed, you know, for the door, if our relationship doesn't get back on track, pronto!" she said.
Watch the trailer for The Seven Year Switch. Post continues after video… 
The premise of the show sees couples leaving behind their other halves and moving in with strangers to test the strength of their relationships.
Cassie will be living with Jason and Ryan will be living with Michelle for the duration of the show, in what is described as a "social experiment" to save their ailing marriages.
These new "couples" will be removed from the stresses of day to day life – including their children – and encouraged to share a bed while Australia watches on.