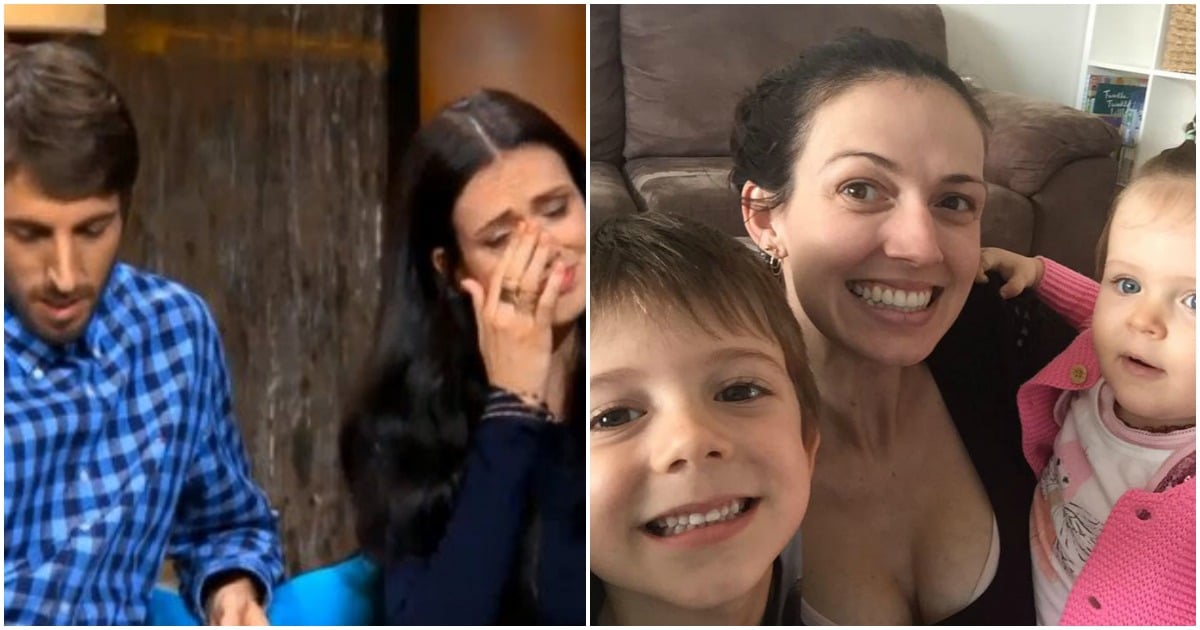 When I was a little girl, I use to think about what my life might look like when I was older.
I would be happily married to my Prince Charming by the time I was 21, (because that seemed so old to me then). He would be tall, dark and very handsome. I would have two or three perfect children and live in something that closely resembled a castle. I would spend my days riding horses, waiting after my husband and children happily and being the world's most perfect, picturesque mother.
Now, fast forward 20 or so years and here I am. A newly single mother of two amazing children, no handsome Prince Charming to be seen anywhere and a house that while nice, is most certainly not a castle. I don't spend my days horse riding or waiting after my husband… some days I don't even brush my hair! My days are filled with snotty noses, poo nappies and farts that are apparently, the most hilarious things in the world.
Watch a snippet of the Seven Year Switch season below. Post continues after video…
Yet what is this feeling that I am feeling ? The 10-year-old me would be screaming right now if she saw what her future had in store for her. But why is the 31-year-old me not? Because for the first time in my adult life, I finally feel alive! I feel in control of my life, and most importantly my own happiness. I am happy with the person I am. I am happy with the decisions that were hard and some weirdly easy, that I made to be who I am today.
I am no longer a woman that doesn't know who she is. I no longer feel weak. I no longer feel scared about being alone, I embrace the quiet nights. I am totally in control of my finances, what I eat and who I see.  I'm on a mission and I won't stop till I get to where I want to be, wherever that is. I am finally studying to better mine and my children's future. I'm showing them how strong of a woman I can be and that if you put your mind to something, you can achieve it, no matter how hard it seems at the time.