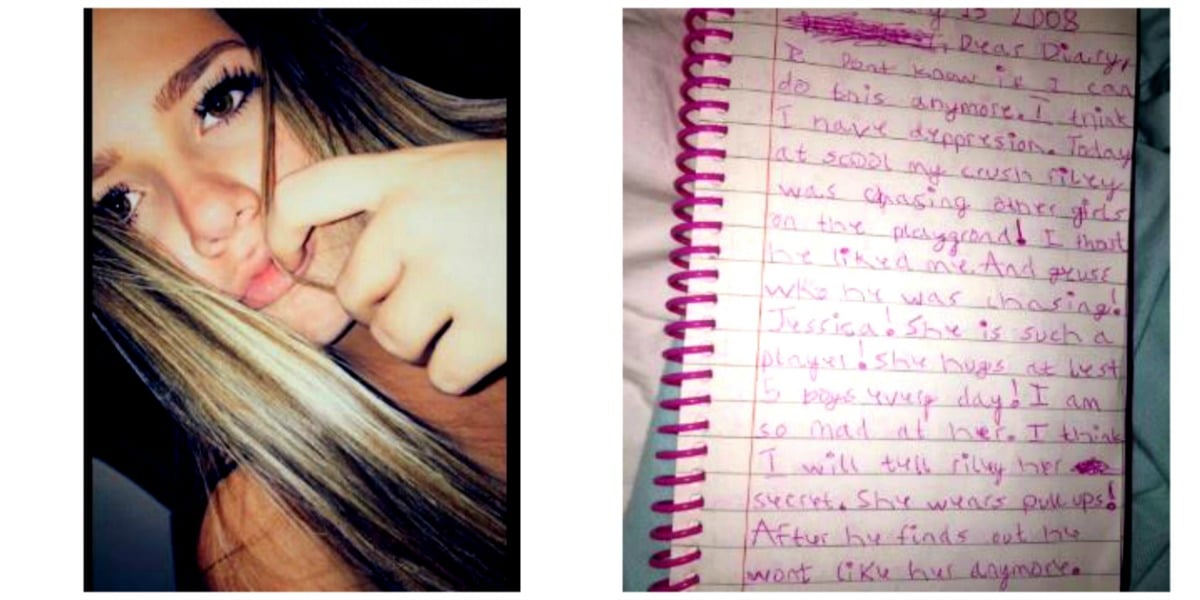 If you kept a diary as a kid, you'll know what a mortifying experience it is to read over it as an adult and realise all you cared about was gushing about your crush, destroying your romantic rivals and hating on that doof-wad who pinched your favourite pen.
You'll also know it is exceedingly brave for 16-year-old Madie Cardon to not have burned her old diary, but to have shared it for all of the internet to see.
found my diary from when I was 7 I'm dying???????????? pic.twitter.com/M57wJhsmFd

— мadie (@madiecardon) May 16, 2016
The drama begins on February 13, 2008.
We've left the spelling as is, and if we could have kept the giant circles on the i's, we would have done so too. Because seven-year-olds know what's up.
Grab your popcorn. This rollercoaster tale of young love and heartbreak is pure gold.
"Dear Diary, I don't know if I can do this anymore. I think I have deppresion. Today at school my crush riley was chasing other girls on the playground! I thout he liked me. And guess who he was chasing! Jessica! She is such a player! She hugs at least 5 boys every day! I am so mad at her."