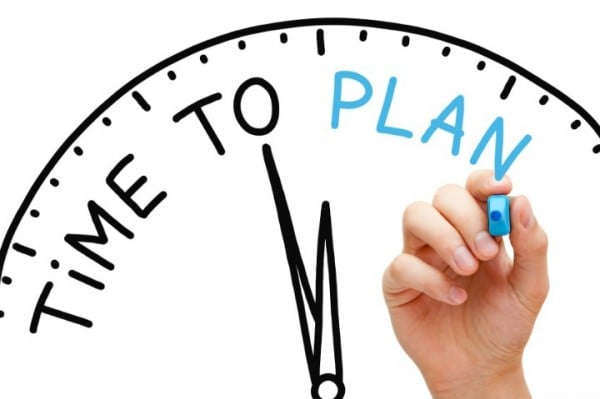 Do it. Now.
One evening, I sat down with Tim and a pile of glossy magazines, scissors and glue sticks. From a few hours of cutting up the magazines and pasting them onto cardboard would come a vision of what we wanted for ourselves in the coming future.
Creating vision didn't seem to have much to do with us, a long-married couple working on our relationship. We were at the stage of marriage in which we had a list of long-standing grievances. A seemingly juvenile art project didn't seem like a grown-up way to fix them.
It wasn't. But creating a vision board drew out our individual aspirations and created a context in which to see each other's dreams. And for that, it was worth feeling silly.
As we began ripping up the magazines, I worried that our visions of the future would conflict. I eyed Tim's pile of headlines and pictures warily. I was feeling more than a little anxious that he would come up with what to me were outrageous ideas.
Onto his board, Tim pasted: "That Changed Everything," "Bikes, Skis and More," "Live Life To Discover," and "You Can't Fake Yes."
These made sense to me, and were not far from what I'd pasted on my board. "Reinventing Mum: A New Range of Possibilities," read one headline I created for my "Excited About 2013" board. "The Best Wildman Ever, Feel Free To Make It Better," read another one.
How did we create closeness and vision with a glue stick and stack of magazines?