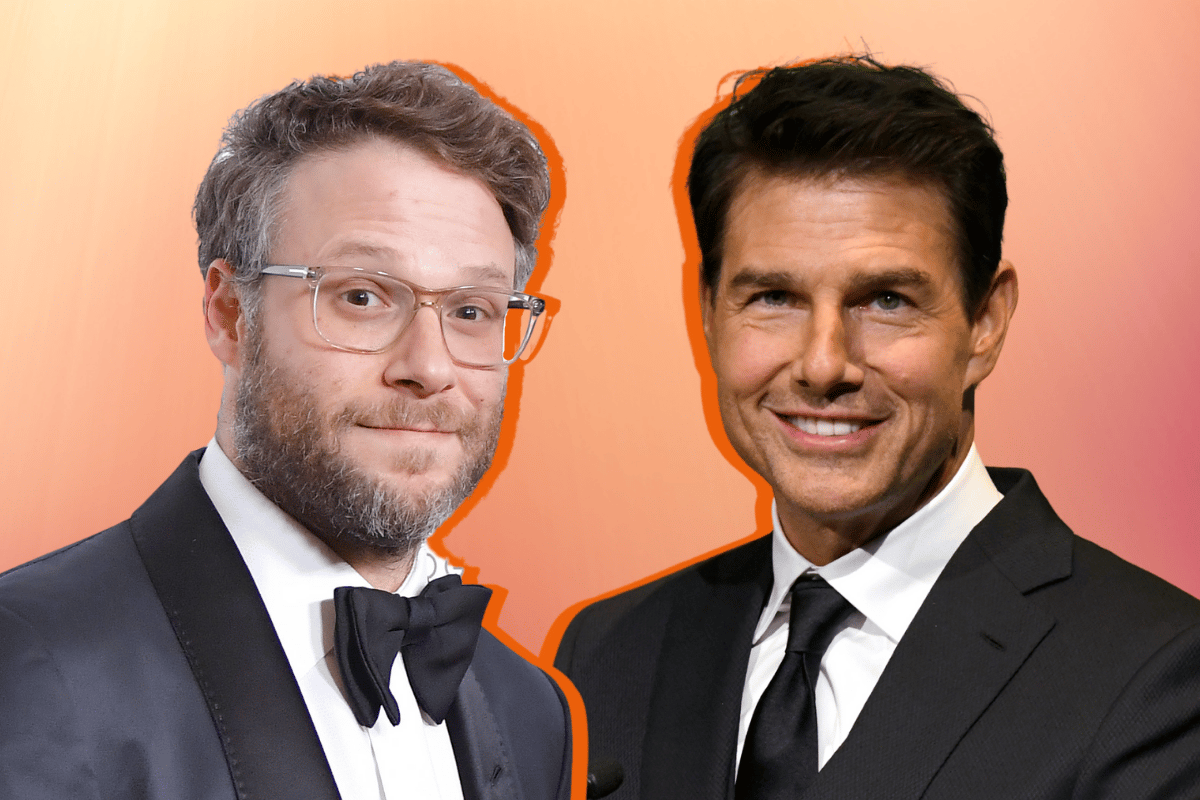 1. Seth Rogen just shared details of the weirdest night he spent with Tom Cruise. 
Seth Rogen just shared a very weird encounter he and director Judd Apatow had with Tom Cruise. And the whole thing sounds incredibly cringe. 
In his new volume of essays, Yearbook, Rogen explained that him and Apatow were invited over to Cruise's Los Angeles mansion to talk all things comedy. 
The actor apparently sensed something was a bit off when he saw Cruise, his then-wife, Katie Holmes, and their baby daughter Suri, waiting to greet him as he drove up to the house. 
"[Holmes] had a vague 'please rescue me from this place' look on her face," he wrote.
The three of them then had a four-hour-long conversation about movies, when the topic of Cruise's public perception came up. 
"There's a co-ordinated effort to make it appear that way," Cruise reportedly told them. 
"When asked who was behind this so called 'co-ordinated effort' he said, "The pharmaceutical industry". 
"My exposure of their fraud has cost them so much money that they're desperate. They're scrambling and they're doing everything they can to discredit me so I won't hurt sales anymore."