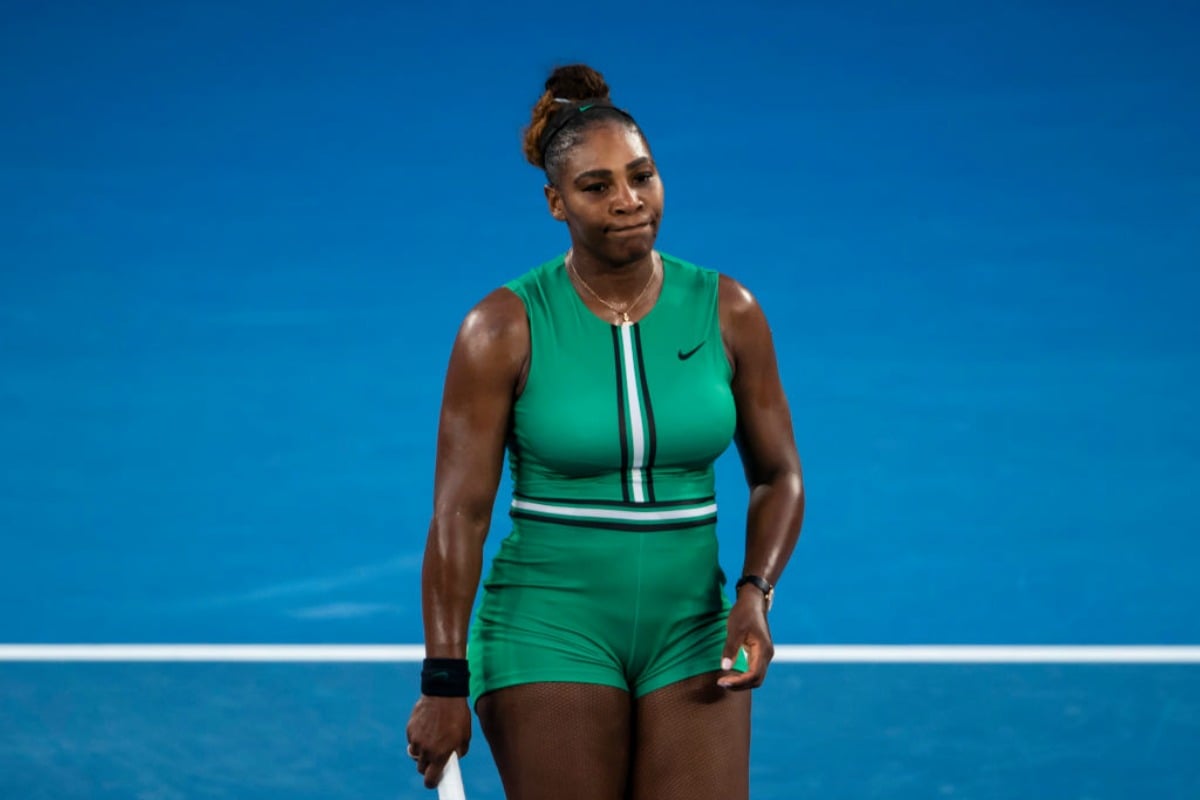 In a dramatic clash that tennis fans are already calling the match of the Australian Open, Serena Williams was defeated by Czech former world number one Karolina Pliskova today.
It was a match which ended in a spectacular third-set upset and saw Williams' opponent battle from 5-1 to a 7-5 win, securing her position in the semi finals, and costing Williams hers. By all accounts – a nail-biter from start to finish, with both players demonstrating world-class, breathtaking tennis and painful dedication to the win.
But there's one moment people can't stop talking about.
A foot fault call on Serena by the umpire in the third set match point – which would have potentially been the serve that won her the game.
A technical call which came moments before she rolled her ankle, and which many believe ultimately led to her demise – a reality of any sportsperson rattled, if minor, by their own error.
#SerenaWilliams loses at #AusOpen after questionable "foot fault" call during match point. An ankle injury later, combined with solid play by #Pliskova, ousts #Serena in the quarterfinals of the year's first tennis major.#AustralianOpen #AusOpen2019 #AusOpen19 pic.twitter.com/s7vaR8jeIF

— Drew Ramsey (@DrewRamsey1215) January 23, 2019
Loyal fans of Williams challenged the foot fault on Twitter, suggesting she was the subject of unfair treatment by umpires:
This is a blowup of the #SerenaWilliams foot fault on match point. #AusOpen2019 pic.twitter.com/CLVPWN9aSV
— atpconfidential (@atpconfidential) January 23, 2019