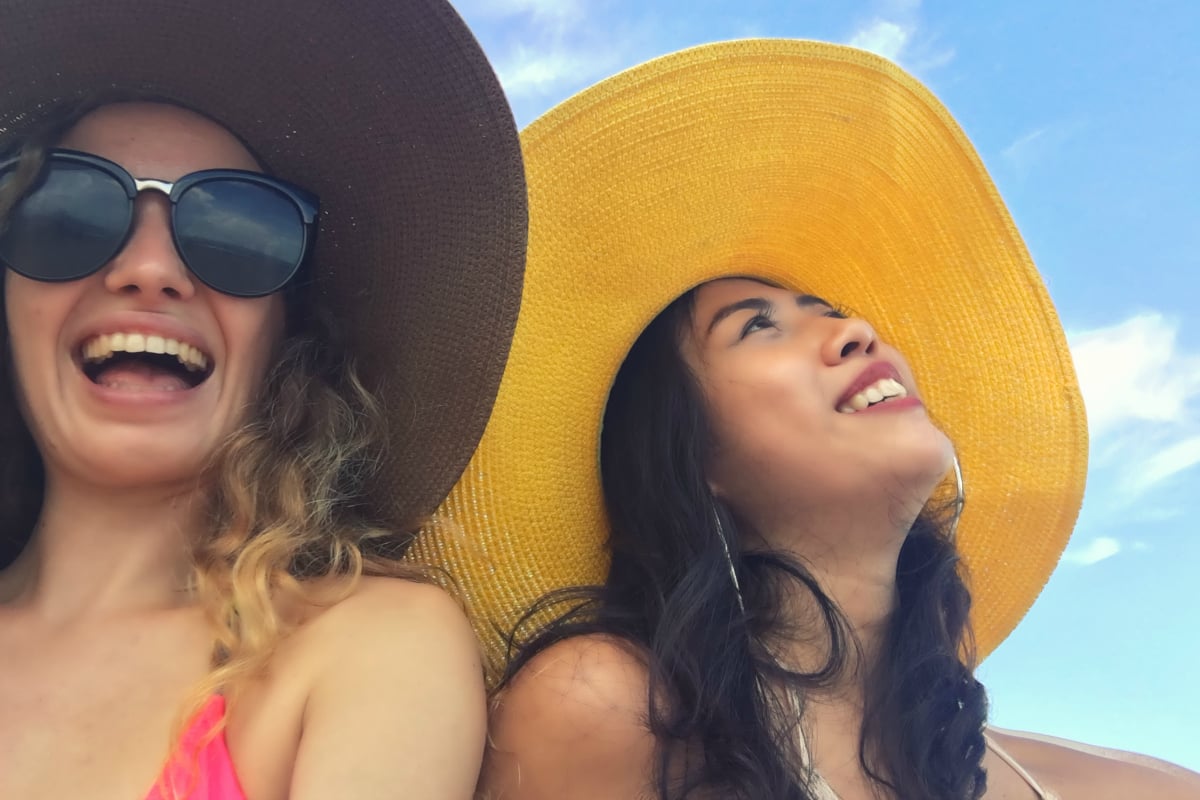 You know what's worse than sensitive skin? Sensitive skin in summer.
The itch.
The inflammation.
A face that looks more tomato than human (when you haven't even been out in the sun). It's not much fun.
But you're not suffering alone. There's a huge proportion of the population who seek out sensitive skin products to avoid reactions to fragrances or even weather conditions.
Fortunately, us sensitive-skinned girls (and guys) don't need to suffer at the hands of redness and reactivity.
To help with your sensitive skin issues this summer, we've called in a professional to find out more – NIVEA skincare expert Robyn Hutch.
1. Keep your barrier happy and hydrated.
Dehydration is enemy number one for sensitive skin, Robyn tells Mamamia.
"Dry skin can lead to sensitised skin because the barrier function is compromised," Robyn says. "Your skin barrier is located in the uppermost layer of the skin. Its job is to protect you from all the damaging stuff being thrown up every day. When our barrier cops a beating, from say, UV rays and the summer heat, it's not able to do its job quite as well, which can lead to sensitive, sore, inflamed skin.
"The best way to prevent this from happening is by keeping on top of your moisturising routine. With sensitised skin, making sure skin is nourished and hydrated can help skin be less reactive to triggers and environmental changes."
2. Choose your products carefully.
Any sensitive skin sufferer will have experienced their fair share of super-fun reactions to the wrong type of skincare product.
Robyn recommends choosing gentle, hydrating products for sensitive skin. "Look for products that are specifically formulated for your skin type to ensure they provide you with soothing and nourishing care while keeping irritation at bay," Robyn advises.
Avoid fragrance and stick with a simple regime, as the less products you're putting on your face, the less chance you have of a reaction occurring.
3. Know your most common triggers.
We can't all live a life of avoiding foods with any hint of spice or never taking a chance on that sheet mask that promises to be suitable for reactive skin types.