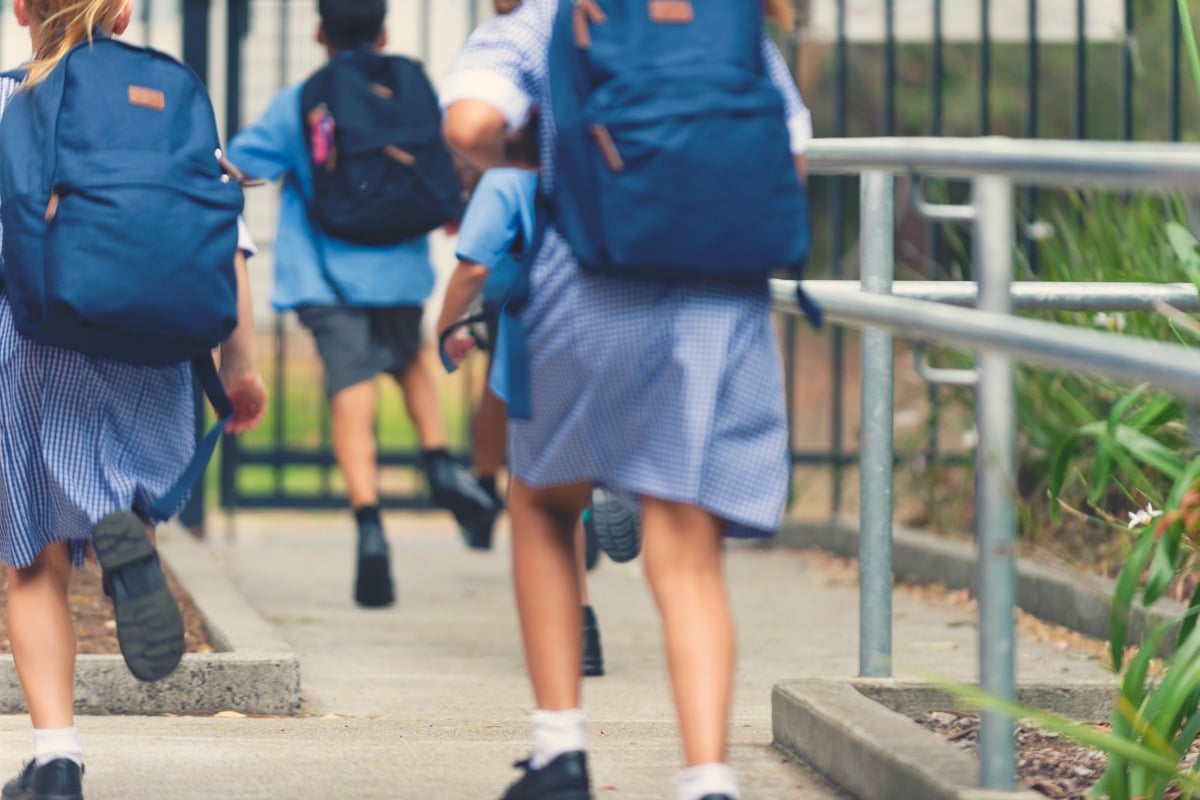 In mid March, cases of COVID-19 – the disease caused by SARS-CoV-2 – dramatically increased in Australia and the government responded with an effective public health strategy. People who could, shifted to working from home, social distancing measures were applied and Australians experienced life in isolation.
Somewhere in the mix, kids stopped attending school. While the federal government has consistently maintained it is safe for schools to remain open, other states like Victoria and NSW told parents to keep their children at home if they could.
Watch: Mamamia's Claire Murphy breaks down your most answered questions about COVID-19. Post continues below.
We are now in a different phase of the pandemic in Australia. With cases dropping, NSW Premier Gladys Berejiklian has announced students would be making a staggered approach back to classrooms from the third week of the second term – initially for one day a week, then for more time on campus as the term progresses. Schools in Western Australia reopen on Wednesday April, 29.
@samanthamaiden 's advice on this is based on the fact she wants her kids back at school, she admitted that in a previous tweet, keep that in mind, it has nothing to do with science

— Scotty (@ScottyArgyle71) April 25, 2020

On Friday, Prime Minister Scott Morrison said the same social distancing rules as in the community did not apply in the classroom. He said: "The 1.5m in classrooms and the four square metre rule is not a requirement of the expert medical advice for students in classrooms."