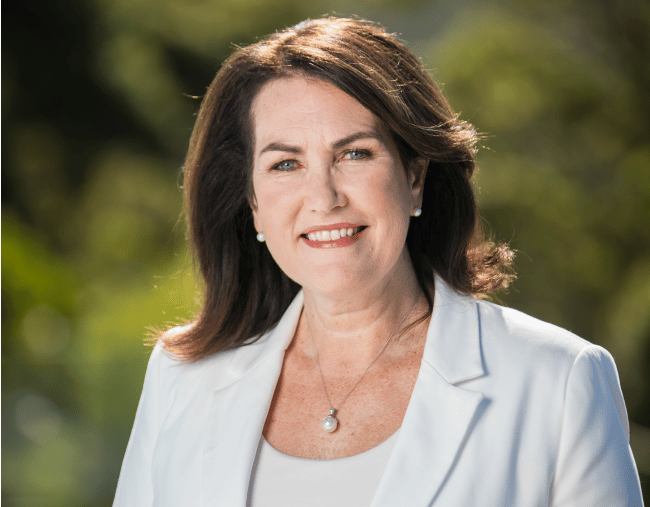 Recently, I was hosting a roundtable discussion with young people in Australia to talk about what issues they were worried about.
A young, quiet girl remained almost silent for the duration of the discussion.
But, as the roundtable was coming to a close, I asked the question:
"What do you think about the images you see in magazines?"
This young girl, who couldn't have been more than 11 years old, suddenly spoke up and said:
"The images in magazines don't make me feel good."
And, sadly, this young girl is not alone.
Back in 1990, one of the first studies into the relationship between the media and body image was conducted. The results indicated that young girls who frequently read magazines were more at-risk of dangerous weight-related behaviour. These readers were 2-3 times more likely to lose weight, exercise for weight loss, and feel that magazines influence their idea of the ideal body.
And that was 28 years ago – before the onslaught of social media that birthed the 'social influencer' spruiking the latest health trends – everything from detox teas to the benefits of ketosis.
Every year – for nearly the last two decades – Mission Australia's National Youth Survey consistently reveals that body image is one of the top three concerns of young Australian men and women.
The levels of body dissatisfaction and unhealthy dieting experienced by Australians can be linked to the portrayal of unrealistic, and often unhealthy, images by fashion, media, and advertising industries.
While some change is happening in these industries, the pace of change is at best characterised as a slow dawdle down body image lane. Diversity of body shapes or colour in media across every platform is not where it needs to be. We continue to be exposed to thin women and muscular men as the 'ideal' body types. These distorting images are alarmingly normalised.
Have a good critical think about what you see in magazines, television shows, movies, and social media. When was the last time you saw someone who actually looks like you smiling back at you from a glossy page?
And it's not just our daughters, sisters and nieces who are at-risk. It's our sons, brothers and nephews, too. The boys and men are not okay.
Males are confronted with Adonis-like images on screen – think Zac Efron in Baywatch, or Chris Pratt's evolution from husky to Hulk. Even the likes of Brad Pitt and Leonardo DiCaprio – their images are being retouched to remove natural features, such as wrinkles.
While there is no single cause of body dissatisfaction, the images we view undoubtedly have an impact on our own perceptions and thoughts of our physical self. The fashion, media, and advertising industries play a significant role in determining what we as a society value.
Here are some practical tips for helping your daughter improve her body image. Post continues after video.
This issue isn't exclusive to young people, either. Body dissatisfaction is a persistent issue for many over the course of our lifetimes. The Longitudinal Study on Women's Health found that nearly three quarters of women wanted to lose weight, including 68 percent of women in a healthy weight range, and one quarter of women who were underweight.
The lingering and latent link between fashion, media, advertising industries and these statistics should concern us.
Dieting and body dissatisfaction are known risk factors for the development of eating disorders. Eating disorders are a serious mental illness with severe physical health consequences that affect over one million Australian men and women. They have amongst the highest mortality rate of all psychiatric illnesses and can have devastating effects on loved ones who may turn into full-time carers, having to leave their employment at times to take on this caring role.
As Labor's Assistant Minister for Mental Health, I have been meeting with eating disorder professionals and academics across the country, as well as carers and those with lived experience to expand our knowledge and understanding of this critical health issue. The incredible work undertaken by eating disorder specialists all around Australia is changing lives – and saving them.
Time and time again, I am hearing how we need to do more to prevent the development of body dissatisfaction and eating disorders. Because at the moment, there's just not enough action.
We welcome recent attention on eating disorders from the Government; now is a time to create change. We must fight for preventative action, to minimise and eliminate the development of body dissatisfaction and eating disorders. We must work to change systemic cultural attitudes about body image that are embedded in society. The role of the media needs to be assessed, as does our collective capacity to influence and challenge the media's power.
It is imperative that we have people in power who know and understand these complex issues, and will fight to improve these environments so young people, and, indeed, all Australians can flourish and feel body-positive.
In 2009, the Federal Labor Government established the National Advisory Group on Body Image to create the Voluntary Industry Code of Conduct on Body Image for those who work in the fashion, media and advertising industries about actions they can take to improve diversity and use of realistic images. Mamamia's own Mia Freedman was appointed Chair, and made fantastic headway in developing this Code of Conduct.
We also established a new annual Positive Body Image Awards to be given to industry organisations who can demonstrate meaningful and ongoing integration of the principles in the Code into their ongoing business.
A recent study into the Code indicated that "it was essentially abandoned" after the 2013 election.
The Code has moved down the priority list, taken off the table, and put it in the bottom draw; out of sight, out of mind.
Want to hear to more? Subscribe to No Filter.
Recently, I got the chance to ask questions to the Department of Health around where the Code was up to and I was surprised that they did not know anything about the Code.
I thought, perhaps they needed time. I wrote further questions asking what the Government was doing to break the link between dieting, body dissatisfaction and eating disorders and exposure to unrealistic or unhealthy images portrayed by the fashion, media and advertising industries. The response from the Department of Health I received a few weeks ago made no mention of the Code.
The silence is telling. The Code is simply not on the Government's radar. Actually, it is not even available online on a Government website.
I know that the 2009 Body Image Code itself is not perfect. We need to work collaboratively. Studies have indicated that the majority of the industries in question do not comply with the Code, which suggests that we need a better enforceability mechanism, and more accountability.
There remains no public listing of organisations that subscribe to the Code. There remains no way for Australians to complain about breaches of the Code. There remains no penalty for breaching the Code.
Labor is listening. I am listening; and am offering national leadership and commitment to work to address social and cultural norms that contribute to body dissatisfaction and eating disorders. Given their influence, I call on fashion, media and advertising industries to renew with me our collective national action in the interest of good physical and mental health of all Australians. Because, as the saying goes, you cannot be what you cannot see.
** Anyone needing support with eating disorders or body image issues is encouraged to contact Butterfly's National Helpline on 1800 ED HOPE (33 4673). For urgent support, call Lifeline 13 11 14 **
Senator Deborah O'Neill is a Labor Senator for NSW, Shadow Assistant Minister for Mental Health and Shadow Assistant Minister for Innovation.