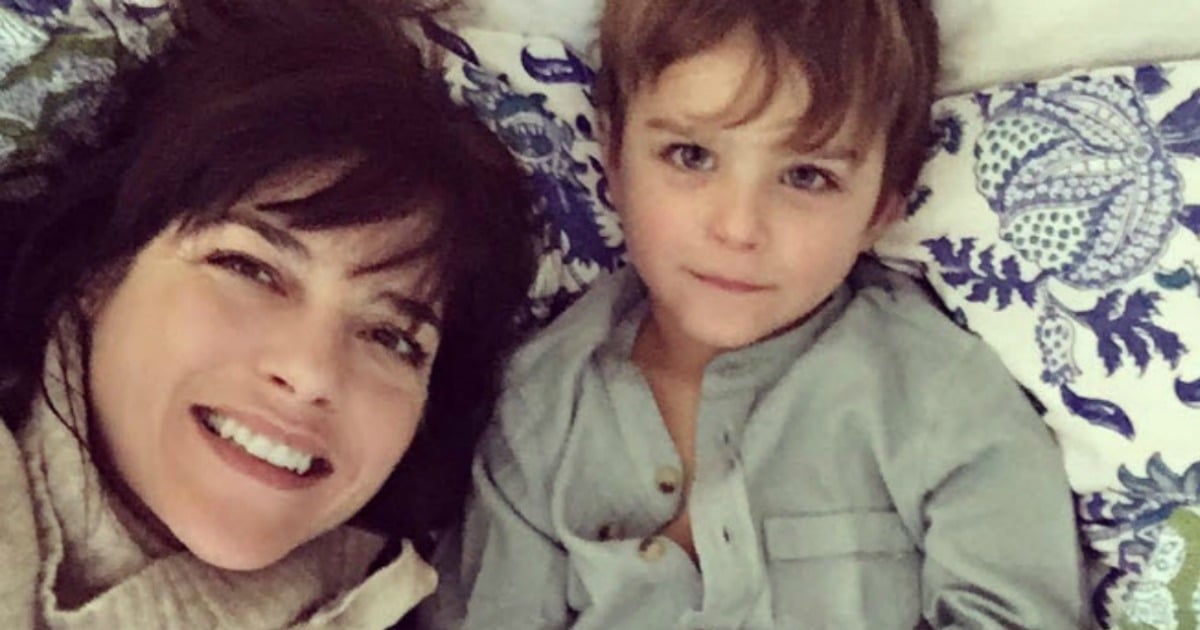 Selma Blair has responded to reports she had to be carried from her Los Angeles-bound flight after having meltdown in the air.
The 43-year-old actress who was returning with her family from a holiday in Cancun has apologised unreservedly for her behaviour.
"I made a big mistake yesterday. After a lovely trip with my son and his Dad, I mixed alcohol with medication, and that caused me to black out and led me to say and do things that I deeply regret," she told Vanity Fair.
According to one report, Blair was seen nursing a glass of wine before she began yelling alarmingly, saying things like"He burns my private parts. He won't let me eat or drink," and "He beats me. He's going to kill me."
Selma Blair with her son Arthur Saint. Source: Instagram
Blair's four-year-old son Arthur Saint and ex-boyfriend, his father Jason Bleick, were also on board the flight, but happily were otherwise occupied when the alleged outburst occurred.
"My son was with his Dad asleep with his headphones on, so there is that saving grace. I take this very seriously, and I apologise to all of the passengers and crew that I disturbed and am thankful to all of the people who helped me in the aftermath," she said.
The actress' fans reached out to her on social media yesterday, with many expressing their concern in the comments section of her Instagram account, beneath a photo of her and her son taken shortly before the incident occurred.