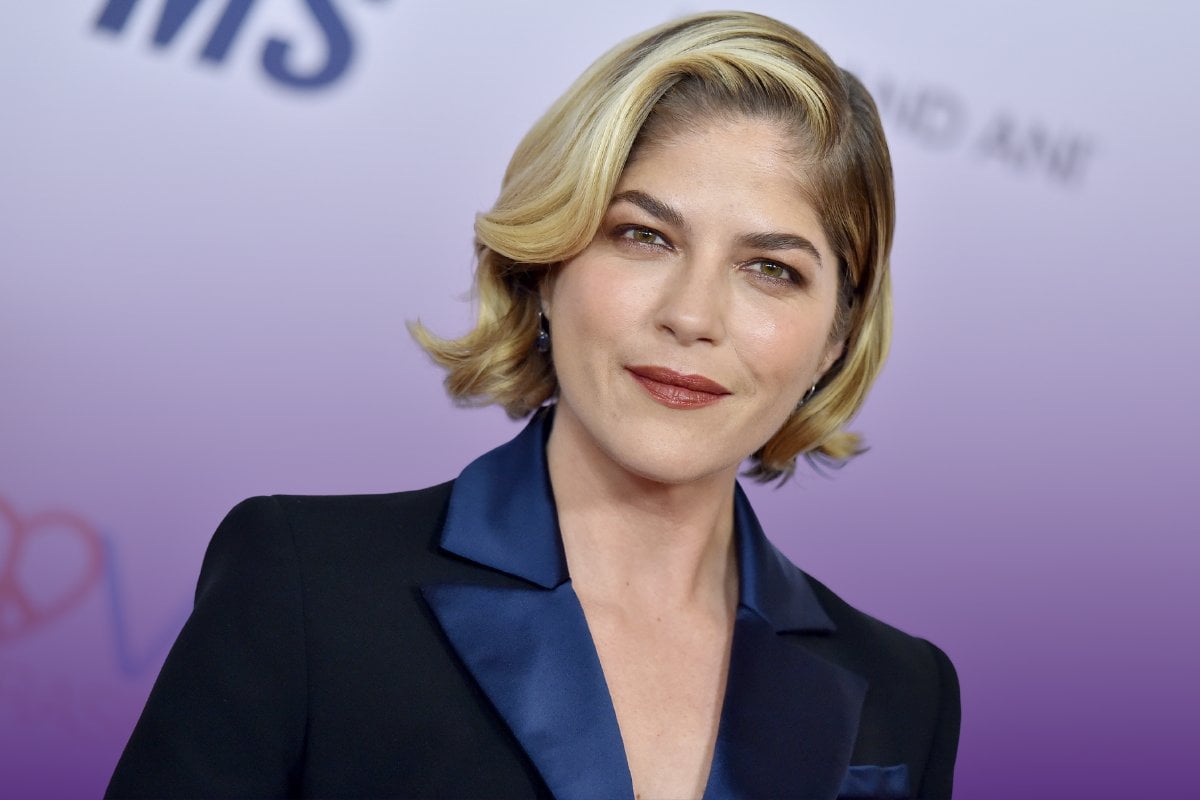 This post deals with alcohol addiction and sexual assault and might be triggering for some readers.
Selma Blair has never shied away from talking about her personal struggles.
The Cruel Intentions actress, who was diagnosed with multiple sclerosis in 2018 and has spoken about her condition at length, has written a new memoir titled Mean Baby.
And in it, she opens about her alcohol addiction for the first time; an addiction which started when she was just seven.
Watch Selma Blair speaking about MS for the first time. Post continues below.
"I don't know if I would have survived childhood without alcoholism," the 49-year-old told People on Wednesday.
"That's why it's such a problem for a lot of people. It really is a huge comfort, a huge relief in the beginning. Maybe even the first few years for me because I did start really young with that as a comfort, as a coping mechanism."
In an excerpt obtained by the publication, Blair wrote about how when she was a child, she was allowed to take small sips of kosher wine throughout Seder - a dinner held during Passover.