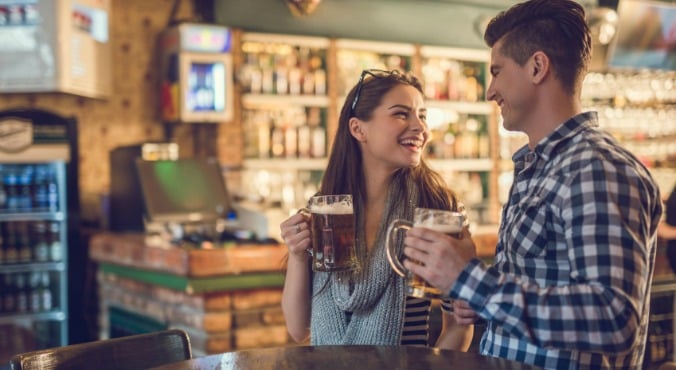 Image via iStock.
When I was three, I cried when Esmeralda didn't choose Quasimodo. Even then, I wanted to believe the Quasimodos of the world are capable of finding love.
I guess that makes me a hopeless romantic, but I only mention it because this genetic predisposition to love always makes it hard for me to handle breakups. They always make me feel like a ton of bricks are coming down on my chest, while my throat closes in on my esophagus — painful.
I remember a few years back when I was still in college: My friends with benefits relationship fizzled out, in addition to some old flames back home. The details of my frustration are hard to remember, but I can recall crying on the phone to my mother with 713 miles separating us.
"Why does love always hurt ? I'm only 19! Why does this always happen to me?" I sobbed while choking down a mixture of snot and tears.
Like many mothers in her shoes, she was at a loss for words. In that moment, she could feed me so much of the cliché bullsh*t everyone likes to believe about love or she could let her silence fill the void in the room, also answering my question.
Not wanting to corrode my underdeveloped portrayal of love, she chose not to answer the question directly.
She insisted I would overcome this, with the silent implication that there would be more heartbreak to come.
After that day, I made a vow that my next relationship would be just that — a relationship. No more friends with benefits business. Somehow, I knew the issue was bigger than me finding a guy willing to commit. I was part of the problem, too. (Post continues after the gallery.)