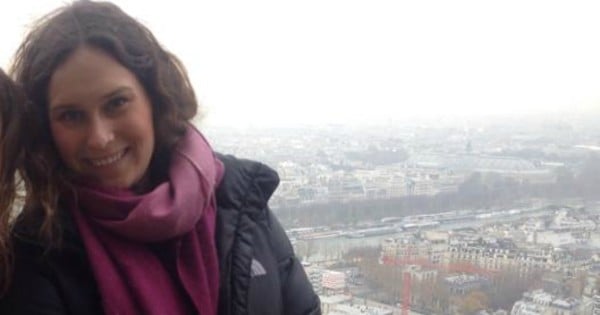 Recently I found myself in a same–sex relationship. I never imagined myself having to explain to my family and friends that I like girls… and boys. Explaining my situation was something that took time. Something I had to think very carefully about when trying to help people understand.
"No, I do not have a preference, no I cannot put a percentage on it and no, this does not change who I am." 
Some explanations took longer than others, some didn't seem to mind and others just didn't understand. But that's okay, because throughout this process I learned the most important lesson. How to love myself.
In the beginning, I didn't know what these feelings were. Were we just friends? Is this just some weird kind of friendship thing? Maybe I'm just being silly. I tried to fight the feelings and question them as much as possible, rationalising the fact that we were just friends, right? Wrong.
(Watch: The relationship question Dr Nikki Goldstein gets asked the most. Post continues after video.)
Fearful of what everyone was going to say, I tried to hide this little 'thing' that my girlfriend and I had developed. However, as the days grew into weeks nothing had changed, the feelings were all still there but stronger than ever. As my feelings evolved I began to quickly realise, if this is what makes me happy, what makes me feel so good inside, why should I fight it? So I stopped. I stopped fighting the feelings.
Once I had made a conscious effort to kick every piece of doubt out of my mind and embrace my same-sex relationship, the way I viewed myself began to change.
Waking up in the morning fresh faced and sleepy-eyed used to be a rude awakening for me, I would usher myself away from the mirror as quickly as possible.
This was the first thing to change.
Seeing the beauty in another woman's sleepy-eyed, makeup-free face showed me the attractiveness of my not so perfect morning look. I had this idea in my head that every other woman in the world (minus me) looked so perfect in the morning, with rosy cheeks and their hair perfectly positioned on the pillow.