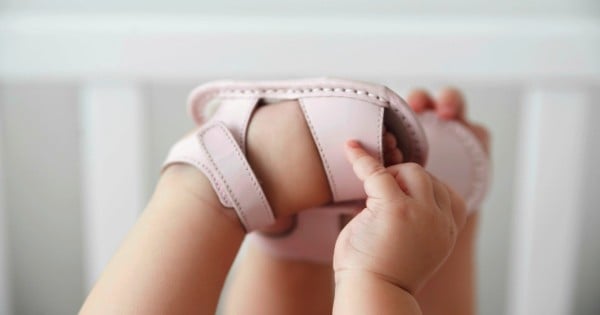 It turns out, that for the first two months of my daughter's shoe-wearing life, I'd been squeezing her little feet into sandals a size too small for her. Her foot slid in easily, and the buckles clipped into place without any hassle, so in my head, job done. Pat on the back mum.
But. There's always a 'but' when it comes to parenting isn't there? 'She's a good eater…but she hates vegetables.' 'She's sleeping through the night…but every third night or so, it's party time at 3am.' 'I love her…but she's shitting me today.'
Under the watchful eye of grandma, I encountered another 'but'.
"Her shoes are very cute…but they're too small for her, honey." Said my mum. "Look at her poor little foot, it's all squashed."
I looked at her foot. Was it? I didn't know. It looked normal to me.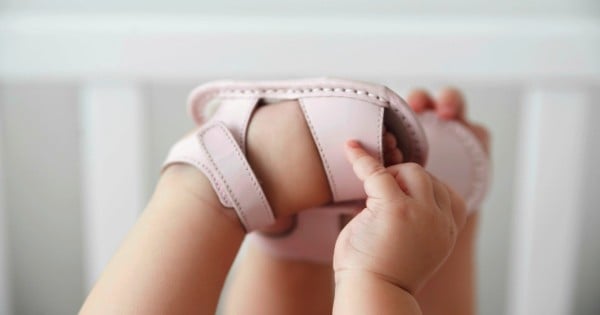 "Oh really?" I responded.
"Please, go and buy her a new pair tomorrow. Here, take $50." Implored my mother, reaching for her purse.
Well. That made me feel like a pile of shit. I reassured her that it wasn't about the money – even though kids' shoes are damn expensive – rather, that I had no clue what I was doing.
So, off to the shops we went, but, I was taking no chances. I popped down to the most well known kids' shoe store in my suburb and took advantage of their fitting services. As I perused the display shelves my excitement mounted. There were the most gorgeous silver sandals, gold Mary-Janes with frills, sneakers covered in flowers - the works!