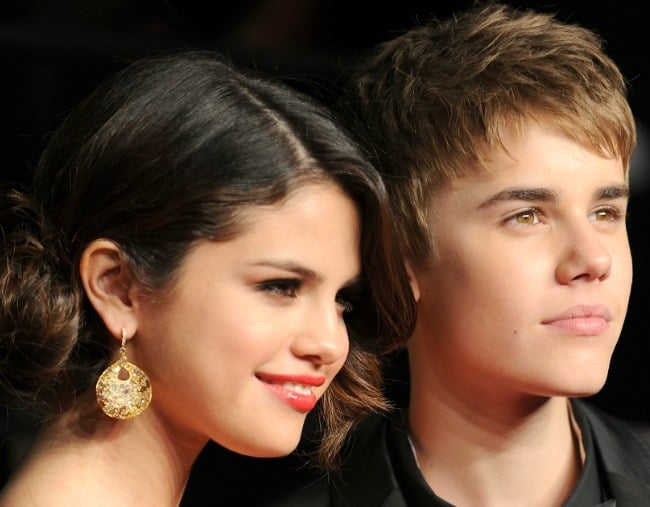 1. We have a juicy conspiracy theory about Selena Gomez and Justin Bieber. Discuss.
Guys, Selena Gomez and Justin Bieber were papped going on a bike ride today. Sounds normal-ish, right? 'Cause we all go for cute bike rides with our ex boyfriends… one solitary day after going to breakfast with them, and eating pancakes.
A bit weird, no? For the paparazzi to have such intimate knowledge of where the 25-year-old and 23-year-old are catching up? For the singers' catch ups to be in public? For them to be catching up AT ALL?
All we're saying is they weren't born yesterday and know how show business works. (Tip offs, you guys. We're talking about paparazzi tip offs.)
Is it safe to let our minds wander to the prospect that maybe they are trying to ~subtly hint~ they are back together but don't want to do it officially?
After all, in some photos her head was on his shoulder. HIS SHOULDER.
Or, you know, to create a bit more buzz for Gomez's upcoming performance at the American Music Awards in a few weeks?
WE ARE SAYING NOTHING.
Except we are.
*cough* PR STUNT *cough*
2. Sam Wood and Snezana Markoski's baby isn't even a month old but is already a TV star.
Embracing her birth right as the Princess Charlotte of Australian television, there is no moment so pure as a Bachie Baby's first moments of live TV.
Already proving that screen presence is something you're born with, papa Sam brought baby Willow on screen while him and mum, Snezana Markoski, were chatting to Kylie and Larry on Channel 7's The Morning Show.
Naturally she stole the show.