Everything we thought we knew about The Bachelorette is a lie and now we do not know who to trust. 
If you've dabbled in The Bachelorette/Bachelor franchise you would know that a great deal of anxiety surrounds the bi-weekly cocktail parties.
Firstly, because someone is going home. And secondly, because time is always running out. Will the contestants get an opportunity to speak to Sophie? Should they interrupt someone else's conversation now? Or later? As wise Osher always says, "time with Sophie is the most important thing".
POST CONTINUES BELOW: The podcast to listen to after the show…
We spoke to eliminated bachelor Peter, who told us that in actual fact, those cocktail parties go for "half a day".
"Obviously it's not the Truman Show," he said, so they can't make it look dark if it's actually light. But the cocktail parties start at sunset, and go into the early hours of the morning.
Interesting.
But today, Bingham offered us some insight into what happens during those six to eight hour parties.
We asked how many people Sophie generally gets to speak to throughout the course of the night, given that everyone seems so impatient to whisk her away.
"Everybody, everybody does…" Bingham said.
What?
We have most definitely been led to believe that only a select few are summoned by The Bachelorette and if they don't get in quick, they'll miss out on catching up with her.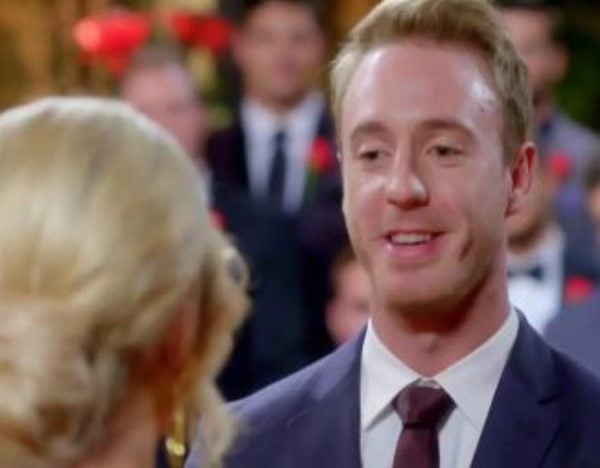 He said he had about three or four good chats with Sophie that went for about 10 minutes each, but the time usually depends on "how much she likes you".
Bingham told Mamamia that when it came to chemistry, "I don't think we got there, no. I think we both knew that."
And we couldn't help but ask the question on everyone's lips: Is Jarrod really as, um, intense as he's coming across?
"Yeah I think what you've seen, unfortunately, is very similar to the truth."
The two were close in the mansion, and Bingham says of Jarrod, "he knows what he wants... when he has his mind set on something he goes for it like nothing else."
So, who's his pick for the winner?
James.
We're with you, Bingham. Fingers crossed.
Thank you - just by clicking on this and other content on Mamamia, you are helping to fund education for some of the world's most disadvantaged girls.
Together with our commercial clients and charity partner Room to Read, Mamamia's goal is to be funding 1,000 girls in school each and every day, by June 2020.
Learn more here about our ongoing mission to make the world a better place for women and girls.