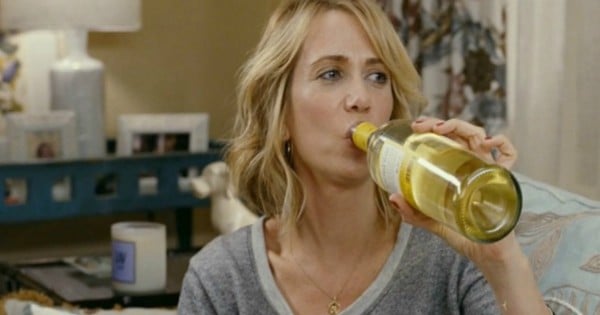 A first date is about as fun as getting your period in white pants.
You feel sickeningly anxious, vulnerable and awkward, and sweat significantly more than usual.
You turn up, on your own, to meet someone you barely know (or if you've met them through a dating app, you literally do not know at all) and for a set period of time, try to make them like you.
You speak in a set of twisted metaphors, trying to tell stories that perfectly represent who you are, whilst making sure you don't bring up any of the following: Exes, deep seated insecurities, any bowel issues you've been experiencing, what you spoke to your psychologist about this week, what you'd like to name your first child, or the persistent ingrown hair you've been struggling with for the past month. Which leaves precisely three things to talk about, and all of them are boring.
Dating is the worst. Post continues below. 
But ALAS, sweat no more my single friends – because America's leading biological anthropologist has uncovered the secret to a perfect first date.
Helen Fisher says the key to success is none other than an alcoholic beverage or two. Note: Nowhere does it say a bottle. NOWHERE.
Writing for the Washington Post, Fisher says "You're going to end up being more social, more talkative, and showing more of who you are."