When it comes to Game of Thrones, we've given a lot of our time and energy.
We've trawled through endless pages of increasingly bizarre fan theories. We might have scheduled 'important meetings' during our work days so we could sneak off into a dark, quiet room to watch each episode in line with the US.
We're even willing to wait two whole years until the next, and final season, to finally learn who will take a seat on the Iron Throne.
Now, we have just learned the show's makers have committed a betrayal of Lannister proportions on us loyal viewers. Kit Harington – who's played Jon Snow for seven seasons – has revealed there is a secret episode we will never, ever be allowed to see.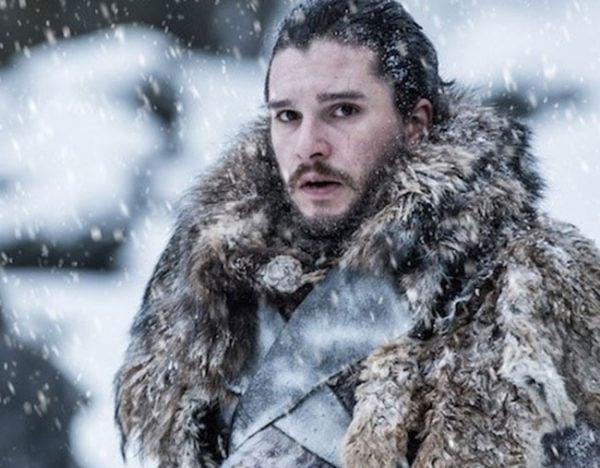 Speaking to The Guardian, the 30-year-old actor said the 'missing episode' is actually the very first pilot the cast and crew shot.
"They made a lot of mistakes. It didn't look right, didn't feel right, had nothing different about it," he said.
Harington said his character was clean-shaven and he was made to wear a wig during filming. It's so embarrassing, he said, that only the show's creators - DB Weiss and David Benioff - have ever seen the finished result.
"If I ever piss them off too much, [they say] they'll release it on YouTube," the actor said.
"Every now and then, they send me a screengrab, just as a threat."
The creators of what is now one of the most popular shows on television went "back to the drawing board" and Jon Snow - and the series - became the phenomenon we now know and love.
During the interview, the actor also hinted at what we can expect from his character in the show's final season, especially when it comes to discovering the woman he just fell for and slept with is actually his aunt.
LISTEN: The Binge's Laura and Lize discuss everything that happened in the season seven finale of Game Of Thrones.
"I really hope that he just nods slowly and goes, 'Damned right'," he said of how Jon Snow will react when he learns the news.
"Something really horribly inappropriate, and you find out Jon's had a really sick mind the whole time.
"That's the way I'd love to play it. I'll try it for one take, anyway."
We're still angry about the secret pilot episode, but we can be persuaded into forgiveness if we're allowed to see that blooper reel.
Love TV and everything about it? Listen to the latest episode of Mamamia's TV podcast, The Binge, now: