I think I speak for everyone in a relationship when I say: we all cheat. It's just human nature. We cheat on holidays, at work, online and in real life. Some of us cheat when our partner is in the house.
Not with people, obviously. Ew.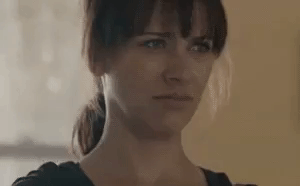 I'm referring to the secret cheating that's far more shameful than the sexy kind. It's kind of using a white lie for personal gain so not white lying at all, but calling it that makes you feel better.
Like the time I was in London with my boyfriend and told him I was going to go for a walk to 'explore,' but really I went to Costa Coffee and got a toasted sandwich and a caramel slice AND a cookie, because I just needed to eat... alone.
Or the time I told him I unfairly got a parking ticket because I had only pulled up for a MOMENT, when in actual fact I parked in a no stopping zone for three hours and thought I'd be fine.
Or the time I stayed home from work because I was sick, but then felt better halfway through the day so decided to get my eyebrows done, and was then awkwardly caught out when he needed to come home early.
The definition of cheating is to "act dishonestly or unfairly in order to gain an advantage," and this is literally a pillar of my relationship.
Listen: This woman's ex husband is now cheating on his mistress with another girlfriend. Should she whistleblow or walk away?

Luckily, a number of other women in the Mamamia office admitted to the same thing.
The clothing cheat.
A certain person whom we'll call Fia Meedman for privacy purposes confessed to paying for clothes with cash so her husband won't be able to see what she's bought on their bank statement. When he asks where all the cash she's withdrawn has gone, she blames it on her children.