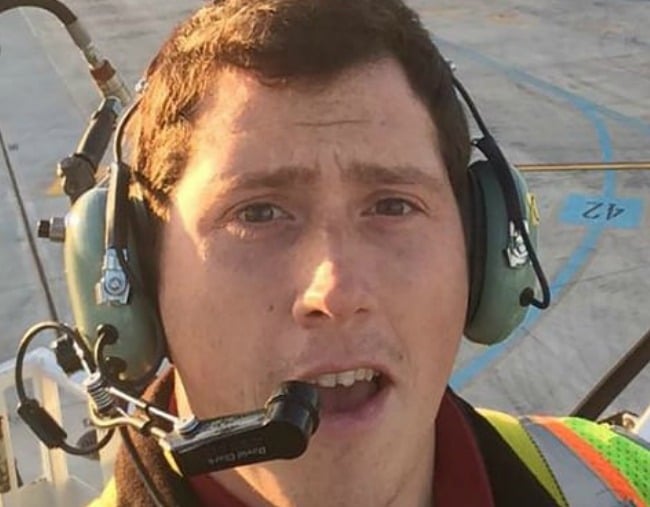 On Friday night, Richard Russell stole a plane.
The 29-year-old Horizon Air employee commandeered the passenger plane from Seattle-Tacoma International Airport at 7:32pm on Friday.
As the New York Times reports, he then preceded to fly in loops over the water while being tailed by fighter jets.
Air traffic controllers, who affectionately referred to him as "Rich", tried to guide Richard towards a safe landing.
He chatted to them throughout the flight, sometimes calmly, sometimes frenzied and fraught with emotion.
Richard spoke of feeling lightheaded and was concerned about the possible prison sentence he would face if he safely landed the plane.
When asked whether he was comfortable flying the plane, Richard responded: "It's a blast, man. I played video games before so, you know, I know what I'm doing a little bit."
But he was worried about the impact his flight would have on the people around him.
"I've got a lot of people that care about me. It's going to disappoint them to hear that I did this," he said at one point.
"I would like to apologise to each and every one of them. Just a broken guy, got a few screws loose, I guess. Never really knew it until now."
He also apologised to the air traffic controllers.
"Man, I'm sorry about this. I hope this doesn't ruin your day," he said to the controller. "I'm glad you're not, you know, screwing up everyone else's day on account of me."
Richard then spoke about wanting to have a "moment of serenity" but complained that the sights "went by so fast".