Guys, grab your TV remote – we've found your next binge-worthy obsession.
Search Party (which is available on SBS On Demand) is like Broad City meets Nancy Drew meets the best bloody show you've ever seen.
The show centres around Dory (not the fish), a twenty-something Brooklynite and her somewhat self-obsessed group of millennial mates.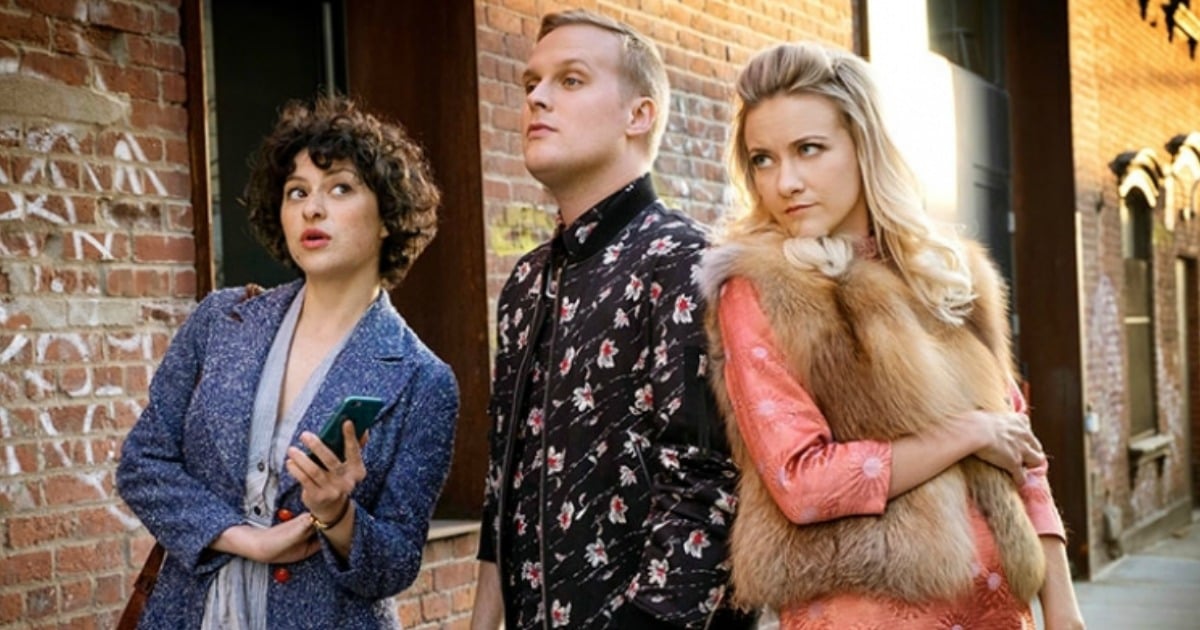 In the first episode of this dark comedy, Dory - Arrested Development's Alia Shawkat - finds out that Chantal, a girl she barely knew in college, has gone missing - and in true millennial 'what am I even doing with my life' style, she decides to make the disappearance of her one-time friend all about her.
If this kind of millennial naval gazing usually makes you tune out - don't - the sheer brilliance of this show lies in the fact that it's so self aware about Dory's one person pity party.
In fact, the whole series is based around a middle class white woman trying to give her ordinary life some kind of misguided meaning - and it has hilarious and potentially life-threatening results.
Dory is convinced that something nefarious has happened to Chantal and she's determined to find her - dead or alive. So she rounds up her ragtag gang of mates and they prove to be, well, not that helpful really.
The gang gatecrash a memorial, get mixed up with a really suss private eye, infiltrate a cult, and take a very emotionally draining road trip to Canada.